Studio: Falcon Studios
Actors: Andre Donovan, Devin Franco, Evan Knoxx, Luca Del Rey, Luke Truong, Max Konnor, Max Lorde, Shane Cook, Zario Travezz
Director: Steve Cruz
Running Time: 02:35:54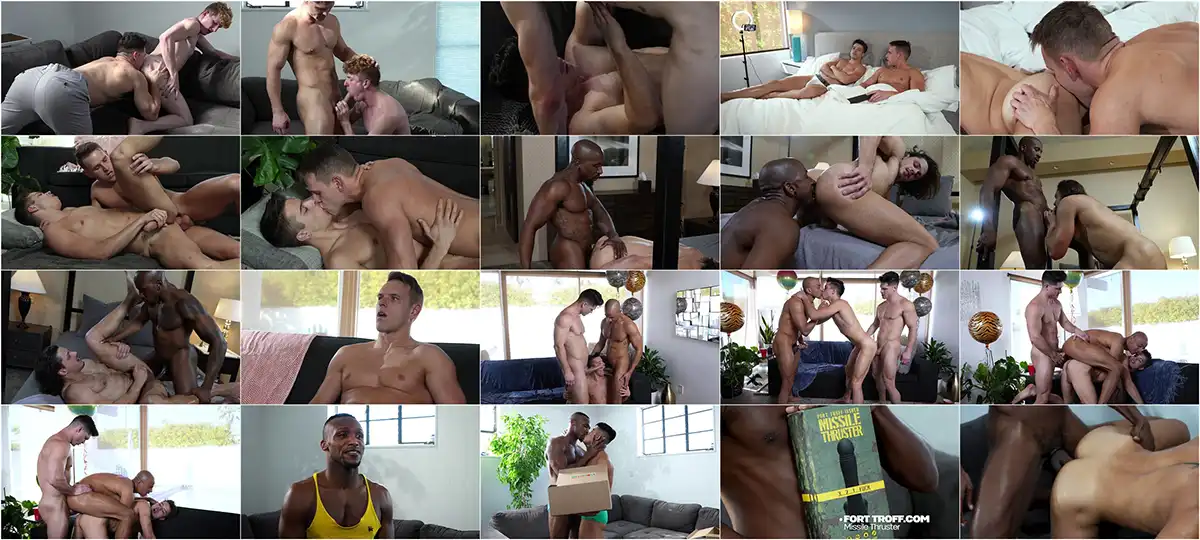 Description:
In a world dominated by social media personalities, where the only currency that matters is their likes, follows, and views, these internet stars know that the best way to monetize is to get 'Under the Influencer'. From award-winning director Steve Cruz, this bareback feature follows nine content creators, who are always looking for ways to grow each other's followings by posting every second of their sex-obsessed lives. First up, the world's worst assistant Max Lorde is getting fired from his work-from-home gig, but he never misses a live stream. The hungry fans demand action when sexy courier Devin Franco comes to collect. Evan Knoxx thinks sex with hung boyfriend Shane Cook has become somewhat predictable, so he invites the entire internet to watch him get pounded bareback. Tick Tock! Superstar Max Konnor nearly loses his patience with thirst-poster Luca del Rey, whos making X-rated clips and keeping daddy waiting for hours. But, Luca proves to us all that it was worth the wait when he comes out and rides Max's massive member so hard. So what if influencer Evan Knoxx just got dumped, he's already decided to celebrate his freedom with a hot threeway, letting content creators Devin Franco and Zario Travez drill his ass in a wild bareback fuck fest. For his latest unboxing video, Andre Donovan has enlisted the help of Luke Truong, his eager hole and x-rated products from favorite brands Sukrew, TastyHole Flavored Body Scrub, and Fort Troff. So…log in, lube up and cut loose as we get rock hard 'Under the Influencer'.