Studio: Next Door Studios
Actors: Johnny B, Mason Dean, Kyle Brant, Bar Addison, Avery Jones, Jake Porter, Andy Taylor
Director: Rocco Fallon, Conrad Parker, Walden Woods
Running Time: 02:02:14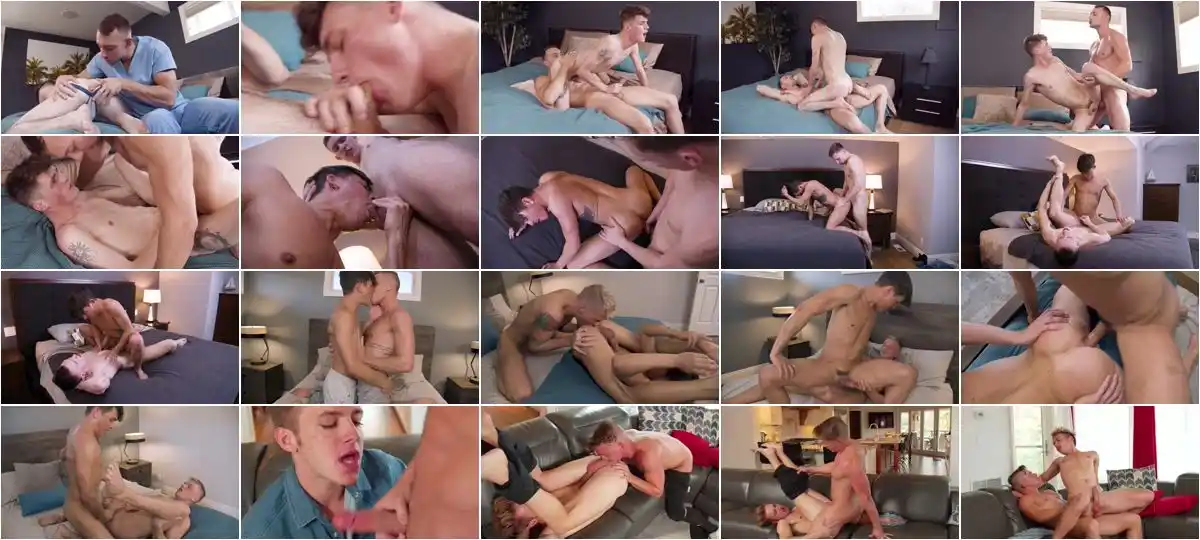 Description:
Twink Avery Jones greets Dr. Johnny B into his home. This professional exam quickly turns sexual. This isn't a standard examination because this is not a standard hole. Avery will make sure Dr. B understands that! No one told horny Andy Taylor that Mason Dean would be sooo fucking sexy! Mason may have come over for Andy's cool comics but he is definitely staying for some hot bareback sex. Wow! The heat just turned way up as these two get a lot closer than they planned… Andy Taylor and Kyle Brant are in for some naughty action! These two twinks can't get enough of their big dicks and tight asses so they start making out and have an intense hardcore fucking session! Jake Porter has been hearing whispers on campus about himself, rumors that Bar Addison has been talking some kind of shit about him. In reality, Bar has a secret crush on Jake- who wouldn't, with his ripped body and his amazing eyes? Bar is pretty sure jock Jake doesn't swing that way, but when he's confronted by Jake at his door, it becomes obvious that Jake is much more interested in pounding ass than beating it! Enjoy!