Studio: Falcon Studios
Actors: Tristan Hunter, Luke Truong, Vincent O'Reilly, Michael Boston, Roman Todd, Alex Hunter, Eric Charming, Damien White, Reign, Trent Marx
Director: Steve Cruz, Trenton Ducati
Running Time: 02:10:33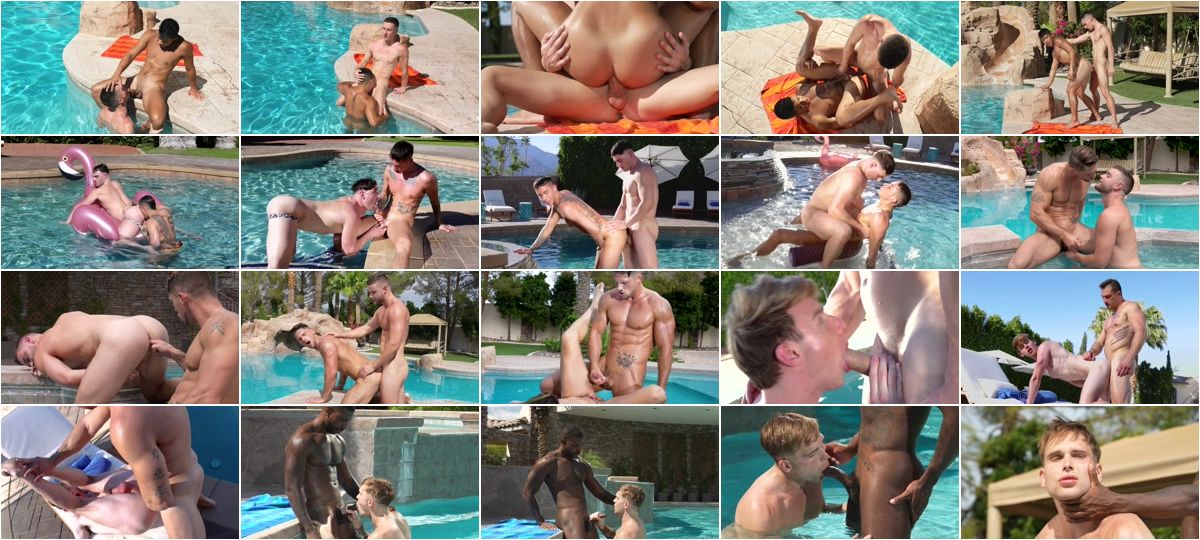 Description:
If you're trying to escape the scorching summer sun, but still want to get hot and heavy, then head to the pool for some 'Wet Heat'. Guided by award-winning directors Steve Cruz and Trenton Ducati, these ten skinny dipping studs are bringing the bedroom to the water for some soaked, unsupervised, poolside action. Tristan Hunter has been swimming naked with Luke Truong all day, and after hours of admiring his glistening body, Tristan's finally getting the chance to bareback his wet hole. Vincent O'Reilly didn't come to the pool to relax – he came to flip-fuck with Michael Boston. After filling up the hottie's famous bubble butt, Vincent O'Reilly opens up his own hole for Michael Boston's raw dick before draining his nuts all over his partner's face. Roman Todd and Alex Hunter are already hard and wet as they enter the pool and begin exploring each other's muscular bodies. The god-like hunks take turns barebacking each other until Alex Hunter's naked abs are coated in an overwhelming ocean of seed. When young swimmer Eric Charming sees muscle daddy Damien White doing laps alone, he takes the opportunity to go down to the pool in his most revealing bathing suit and make sure that the horny DILF is wet enough. Reign is taking advantage of his alone time at the pool with Trent Marx by having the horny swimmer service his curved cock and getting into position so the bottom can drown him in a waterfall of his creamy seed. So, no matter how hot or horny you are during the summer months, you can always escape to the pool and soak up countless loads of this unforgettable 'Wet Heat'.