Studio: Club Inferno
Actors: Devin Franco, Eli Shaw, Mat Wolff, Max Depth, Derek Kage
Director: Ben Rush, Devin Franco, Ryan Brian
Running Time: 01:38:15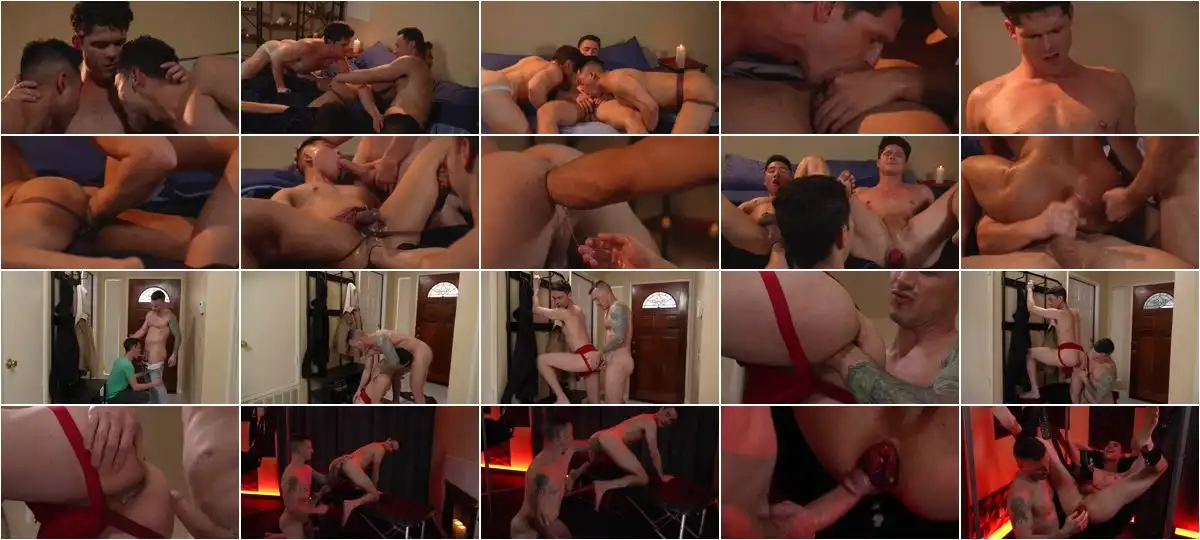 Description:
Considerate and handsome boyfriend Mat Wolff wants to explore a deeper sexual connection with his partner, Eli Shaw. In the spirit of experimentation, Mat enlists the help of Eli's favorite porn star — the gorgeous Devin Franco — for a bareback threeway that will teach them the ins and outs of fisting. With his cock caged, Eli has a physical awakening that brings a new level of trust and a tighter bond to his relationship. And Mat? He's surprised to discover that he's innately skilled enough to fill Eli and Devin's asses at the same time. Then there's naughty neighborhood hottie Derek Kage, an inked hunk who's had issues with the hook-up apps in his area. It seems that many men present themselves as bottoms who can take an arm but then aren't up to the challenge in practice. When Max Depth shows up to open his accommodating and juicy hole in Derek's playground, Derek first gives him a test run right in the foyer. It's not long until the two men experience an extreme and private sensual intensity that neither ever could've imagined. But, it just goes to show: 'When Push Comes To Shove', all it takes is some elbow grease.