Studio: Falcon Studios
Actors: Drew Dixon, Kenzo Alvarez, Benjamin Blue, Tony Dangelo, Skyy Knox, Tayler Tash, and Gabriel Clark
Director: Raph North, Iza Elle
Running Time: 02:12:49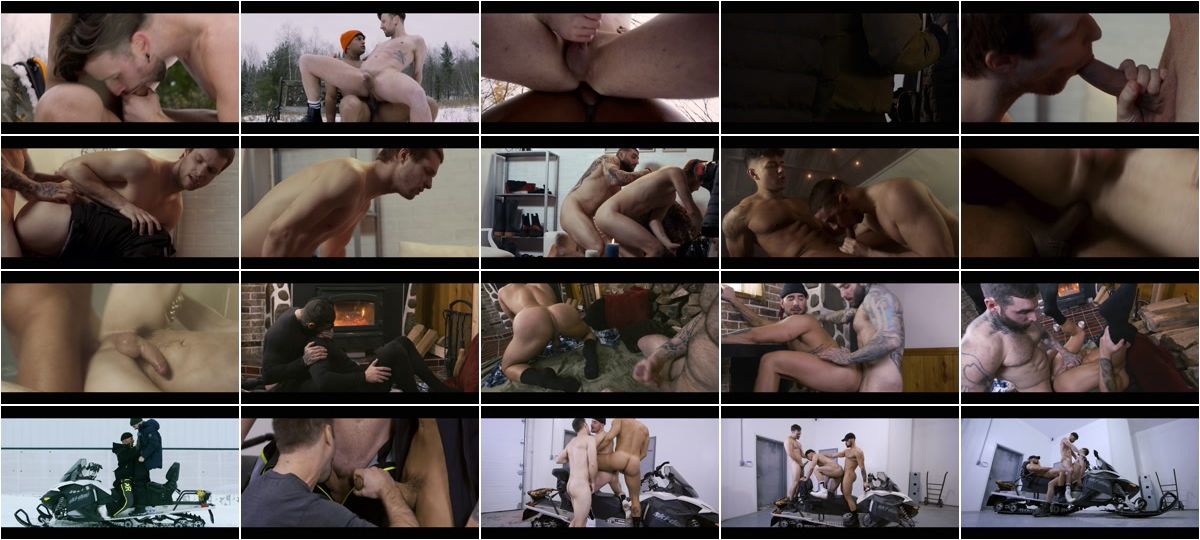 Description:
When the snowstorms become too strong and the cold months take over, it's always best to turn to the men of 'Winter Skyy Riders' to show you how to heat things up. From the famed directing duo Raph North and Iza Elle, this film follows seven frosty fuckers that know a thing or two about utilizing each other's body heat. After a long hike in the mountains, Kenzo Alvarez finds himself being cruised by Drew Dixon and barebacking his ass in the middle of the snowy woods. Tony Dangelo is a very handsy snowboarding instructor, but Benjamin Blue doesn't seem to mind. After helping the first-time boarder with his stance, the bearded professional throws his student's legs in the air and fills up his freezing fuck hole. Kenzo Alvarez just spent a romantic night in front of the fire with his lover Skyy Knox and now all he wants to do is head to the hot tub and drill his boyfriend's muscular ass. Instead of going out in the cold, Tony Dangelo has decided to spend his evening rimming, pounding, and worshiping Tayler Tash's massive bubble butt. Security guard Tayler Tash just caught snowmobiling studs Skyy Knox and Gabriel Clark going at it in public, but instead of busting them, he takes them inside and busts a nut all over Skyy Knox's face. If you want to stay warm in the freezing weather trust these 'Winter Skyy Riders' and their steaming hot cocks know the best techniques to turn up the heat and keep you satisfied.