Studio: Falcon Studios
Actors: Andy Taylor, Beau Butler, Cade Maddox, Jim Fit, Jimmy West, JJ Knight, Max Konnor, Max Lorde, Tristan Hunter, Zario Travezz
Director: Steve Cruz
Running Time: 02:37:20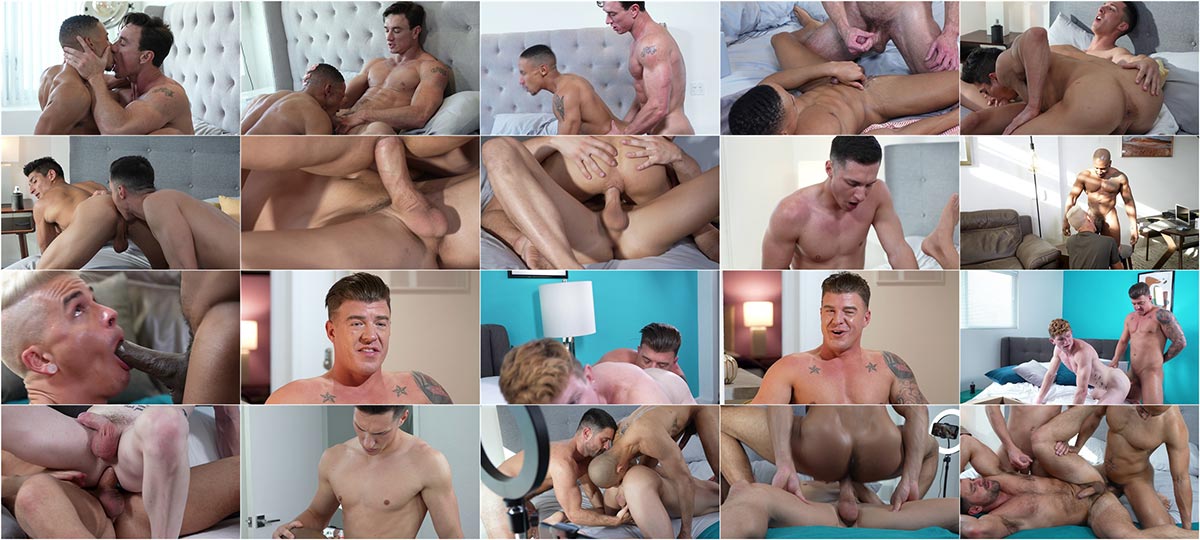 Description:
As more and more hot men 'Work From Home' many of them are using it as an opportunity to improve their sex lives while on company time. Award-winning gay porn director Steve Cruz chronicles the lives of ten hunky men who are working remotely and trying to achieve the ultimate balance between work, life, and their natural need to cum every hour on the hour. Cade Maddox tries to stay focused on his job, but Jimmy West is far too horny to wait for the muscle stud to clock out for the day and demands some afternoon delight. Tristan Hunter leaves a virtual work meeting for a quick cum break, but doesn't realize that he accidentally left his video on and all of his coworkers are watching him thrust his long dick into Jim Fit's hungry hole. Multi-regional director Max Konnor is shocked by Tristan Hunter's behavior, but not enough to actually turn off the NSFW video call. After watching his employee engage in some bareback action, Max Konnor employs assistant Andy Taylor to choke on and suck off his XXL cock. Social influencer JJ Knight is challenged with reviewing a haul of vibrators from Fort Troff, so he brings professional bottom Max Lorde into his bed to act as his personal vibrating guinea pig. Tristan Hunter needs to make some cash after getting suspended from his job, so he decides to get into porn and film a bareback threesome with hotties Beau Butler and Zario Travezz. Surrounded by cameras and ring lights, the trio flip fuck each other until every single one of them has had a raw dick inside of their man hole and Beau Butler is covered in a thick layer of cum. No matter their job or position, all of these fine muscle men and their freshly drained balls are more than satisfied with being able to 'Work From Home'.