Studio: Disruptive Films
Actors: Michael DelRay, Ricky Larkin, Johnny Ford, Michael Boston
Director: Mr. Pam, Michael Vegas
Running Time: 01:43:38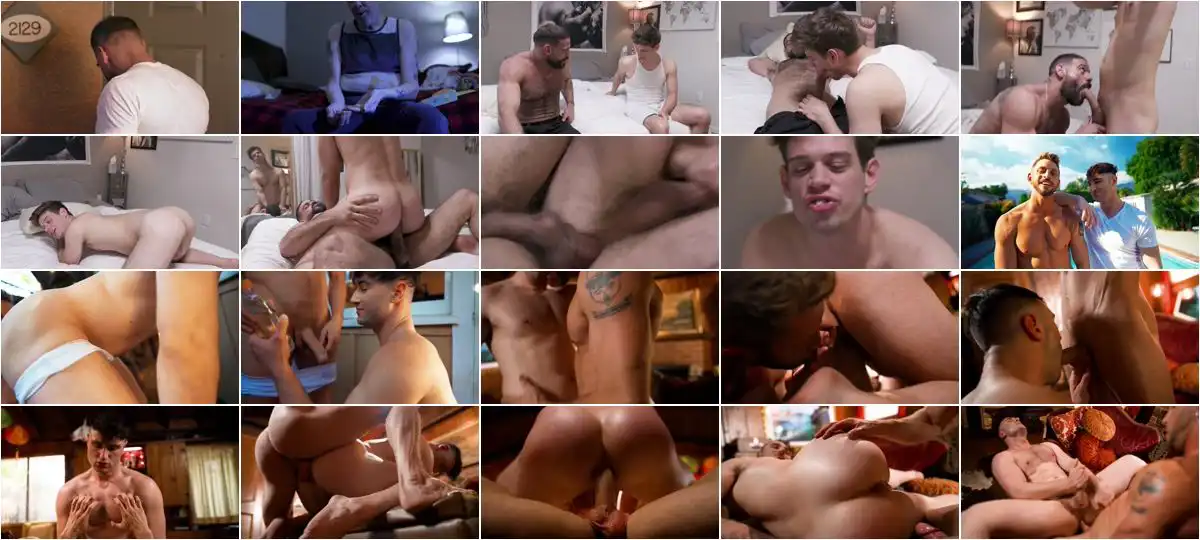 Description:
Mitch has a crush on his hot, young across-the-hall neighbor Jordan (Ricky Larkin). One night, after an awkward encounter with Jordan, Mitch has dark self-harm thoughts. Instead of taking his life, he opens a box of crystals and wishes that he was young again. The other day, his wish came true and became Young Again (Michael Del Ray).He takes advantage of the situation as he can, Mitch makes a play for Jordan. Was it a dream? Todd has a filming fetish. He likes to invite good looking, sexually curious performers over to his house and then film them having hardcore anal sex. Today, Todd invites Johnny Ford and Michael Boston. He speaks candidly with them, asking them to tell his camera why they are here today. After variety of poses around the pool, Johnny and Michael are ready for sex.