Studio: Twink Deluxe
Actors: Martin Love, Jacob Fluke, Timmy Taylor, Troy Vara, Tom Nutt, Denis Master, Nathan Levi, David Russo, Edward Fox
Running Time: 01:28:47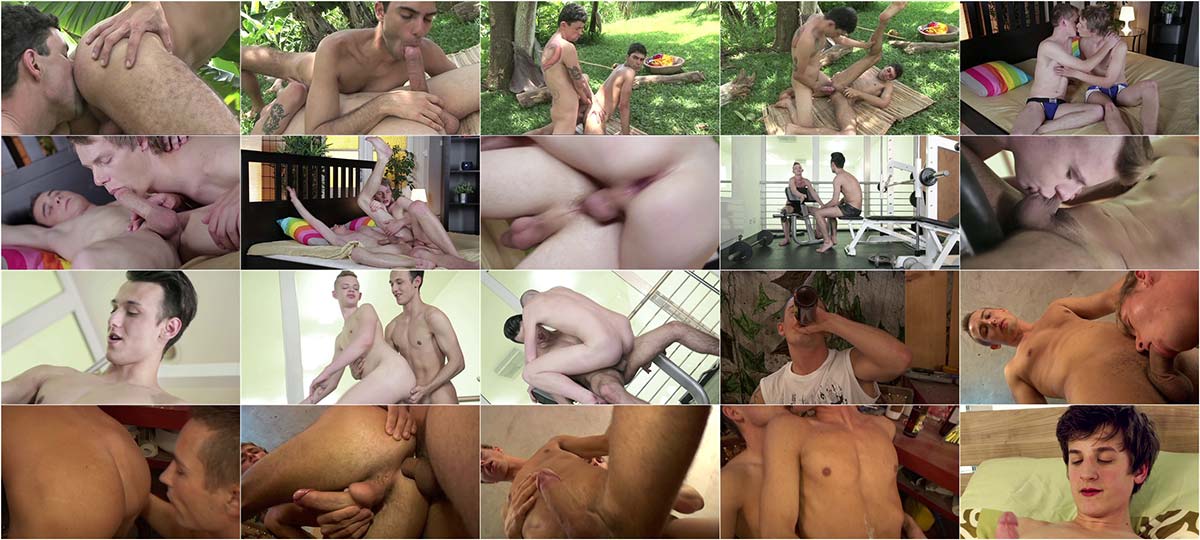 Description:
It's true, some boys quite literally live for cock and cum, and will do pretty much anything to satisfy their primeval urges. Boys like Tom Nutt, Timmy Taylor and Martin Love, who will take each and every single opportunity to slurp on dick, and who arent truly happy unless theyre either bashing some cute pups arsehole or getting their own rump stretched to the max by some monster schlong. If they sound like your sort of heroes then youre in for a veritable treat here, as a bevy of young lads search for paradise in the bedroom and beyond! Sucking, rimming, fucking they do it all without hesitation. All without condoms, and all richly rewarded every time by a total whiteout of creamy baby-brew!