Studio: Southern Strokes
Actors: Simon Best, Conor, Chuck, Borlon, Kevin Striker, Mars Coy, Max Gen
Director:
Running Time: 01:19:29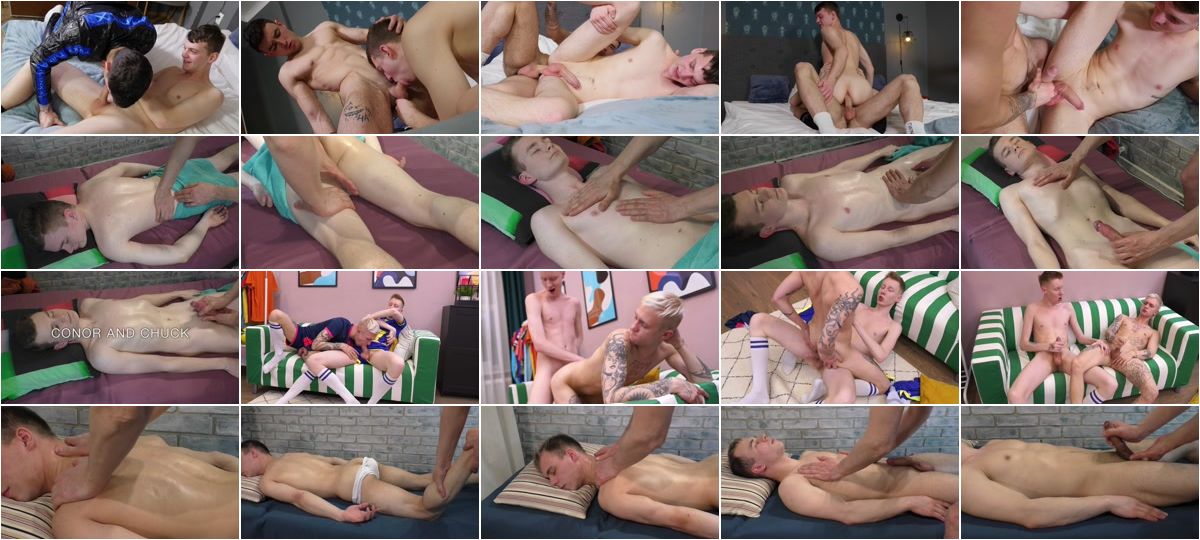 Description:
Boy's will always be boys, and that's just what young twinks like when looking to fuck. Darren was standing on the street minding my business, crushing, when he noticed Simon walk past him. Darren gave Simon the eye, and he took the bait. He's always thought of Simon as the sexy wrestling rival that wanted to pop his cherry, and now it is coming true. Conor loves his job. It keeps him connected to the youth in the best way he knows how. Through their bodies and the pleasure of erotic touch. Milking a boy's body does better than him drinking milk, and Conor is the best. Just ask chuck and Borlon. Teammates make the best fucks. Max found out the fun way yesterday when he invited Mars to his house after the soccer game. Something told Max, Mars needed a release that only his hole could provide. He was right.