Studio: Southern Strokes
Actors: Claude Laurent, Robert Smola, Andreas Griffin, Filip Kucera, Bruno Pattel, Karl Stevens, Felix Harris, Tony Milak
Running Time: 01:16:10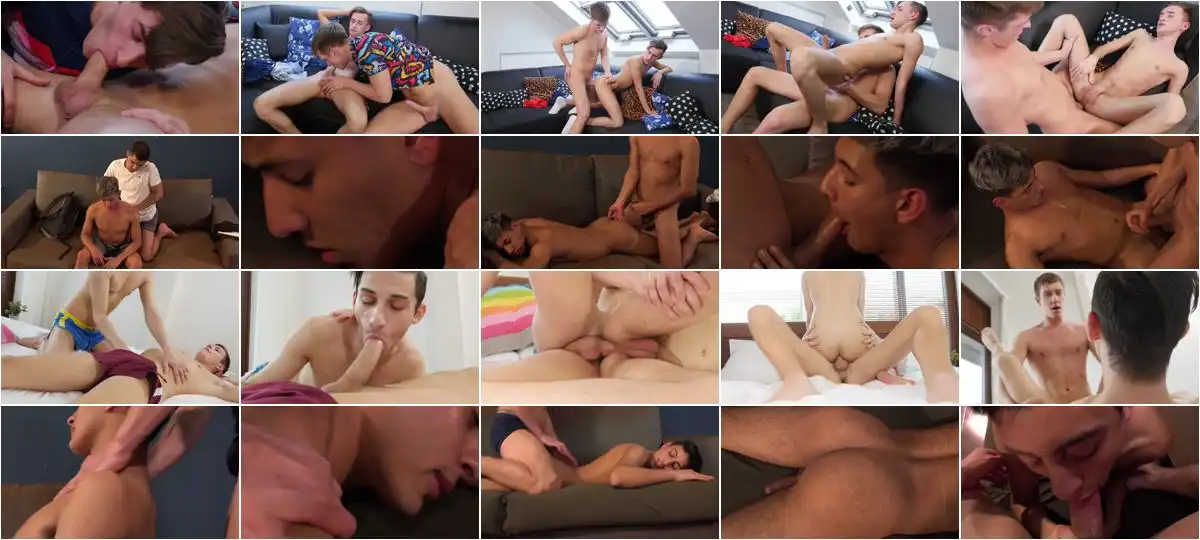 Description:
There have been so many times that John thought Tony would be the one to take his hole for the first time, even though he is Johns sisters boyfriend. So when they made their way to the couch when no one was home, John made his move, which paid off great. What do you do when your buddy comes over after a long day, and you notice how big their muscles have gotten. Well, Felix rubbed Claudes muscles for him, all of them. Filip didnt expect much when Karl asked him to rub his back. Hes asked him before while on vacation with the team, but this was a lot different, and Filip liked his holes being used. Andreas stepson, Bruno, loves getting a massage and, after a long year, could use a little daddy time. Andreas could feel his cock twitch as he rubbed Bruno and needed to do something about it.