Studio: Southern Strokes
Actors: Andy Reyes, Kevin Bone, Rimi Morty, Adam Keller, Alex Blade, Gavin Becerra, Felix Harris, Roman Capellini
Running Time: 01:14:02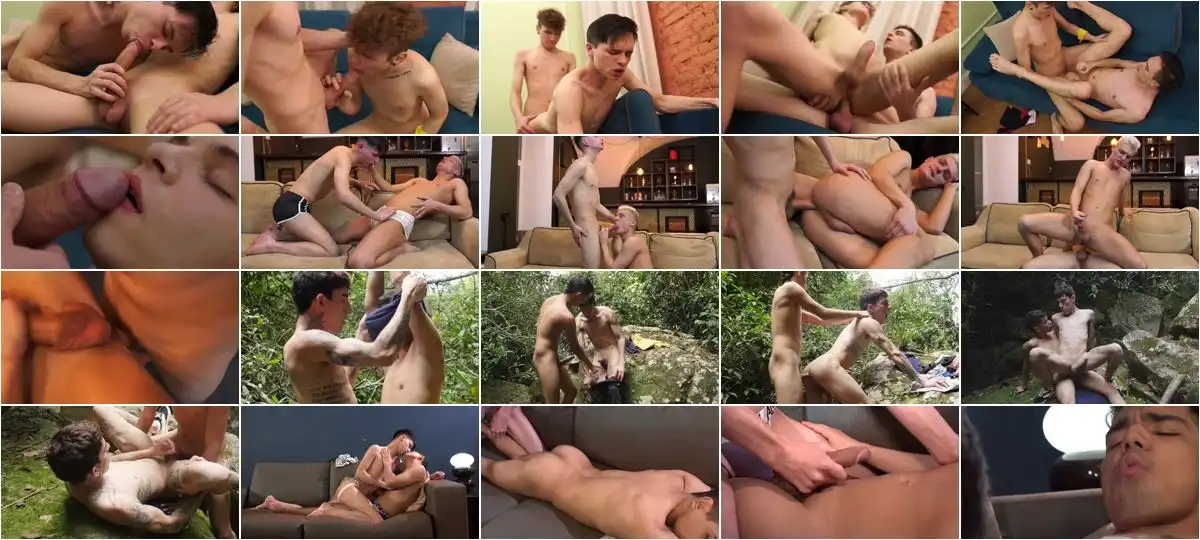 Description:
It takes a lot for him to give in, but Adam had to admit Kevin was a better wrestler than he was, but he knew one way that he could come out on top. Alex got a new phone and asked Rimi if he could take some photos of him. They were on the swim team, so Rimi knows Alex's body pretty well but doesn't mind a good reminder. It was their first anniversary, and Roman didn't know where Andy was taking him, but he knew it would be sexy. When they stopped for rest, Roman reached towards Andy's hard dick. Let the anniversary begin. Gavin loves Felix and doesn't mind doing things for him, like rubbing his body with lotion. Gavin grabbed the lotion and rubbed Felix's back, but that's not enough when you have a man like that between your legs.