Studio: Bareback Assault
Actors: Josh Stone, John Benner, Armin Philipps, Ray Diesel, Chad Brock, Jerome, Alessio Romero, Paul Stag, Aaron Young, Lito Cruz, Tony Bishop
Running Time: 01:54:26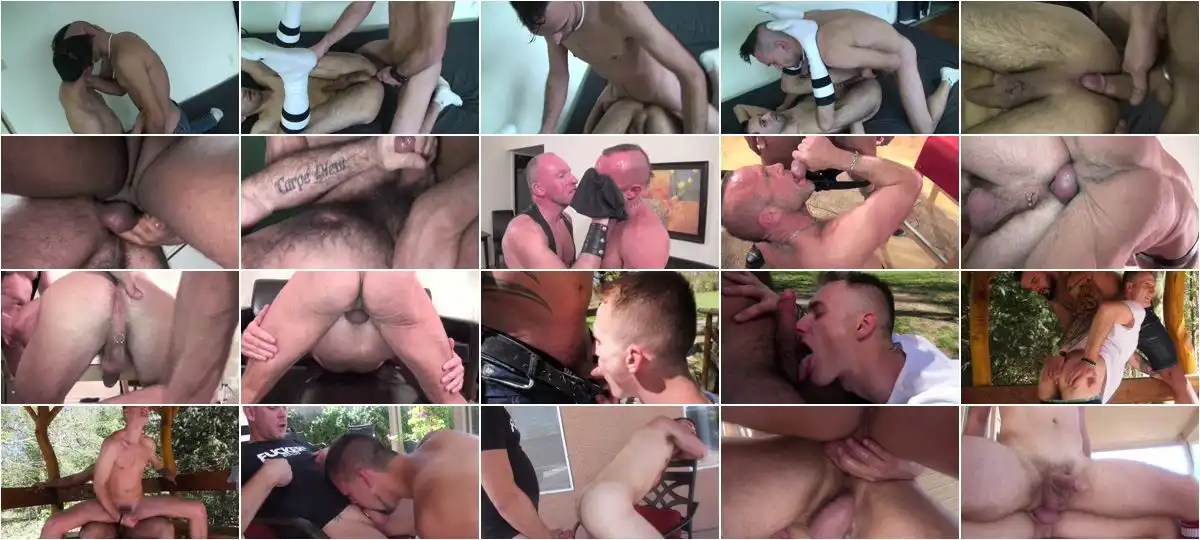 Description:
Whats the best way to chill out when youre a handsome jock? Why, team up with equally likeminded buddies; ideally guys who love bareback sex just as much as you do. Thats most certainly the sentiment that these dudes have, as they take time out in the most primeval way possible with somewhat predictable (but hugely enjoyable) results. Of course, youd expect no less from the likes of Aaron Young, Paul Stag and Chad Brock; and suffice it to say its no time at all before each one of these stocky, muscled powerhouses is grinding for all theyre worth in the quest for the next sexual high. In the bedroom or by the pool, they dont care; as long as the action is raw and high octane, with plenty of cum served up for good measure!