Studio: Active Duty
Actors: Johnny B, Leeroy Jones, Bradley Hayes, Marc Montana, Roman Eros, Cole Weston, Scott Finn, Princeton Price, Johnny B.
Running Time: 01:57:23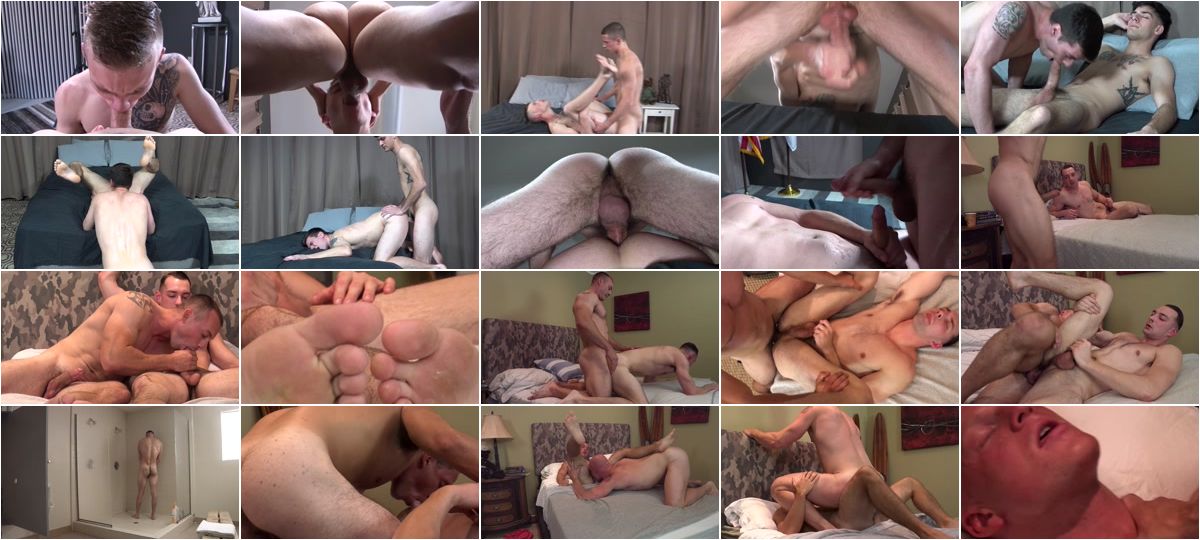 Description:
Right after Scott Finn introduces Bradley Hayes and himself, they are kicking back on the bed stroking their dicks. Bradley whips his big fat cock out and Scott has his mouth wrapped around it. Leeroy Jones and Princeton Price both kick back on the bed and slowly take their clothes off. They stroke their cocks until Princeton sees that Leeroy is rock hard and soon enough he has his mouth wrapped around that big hard cock. Dirk walks in on Johnny B beating off in the room and informs him that Marc Montana will be showing up soon. Johnny is excited to be his first as he sits stroking his cock waiting for him to arrive. Once he arrives, Marc sees Johnny's big cock and soon his clothes are off. Cole Weston can't believe how big of a man Roman Eros is but his cock loves it. Roman starts blowing Cole feeling every inch of his dick get hard in his eager mouth.