Studio: Kristen Bjorn
Actors: J. Anders, Dann Grey, Max Saga, Marcos Oliveira, Santiago Rodriguez, Cristian Sam, Andy Onassis, Leonardo Lucatto, Salvador Mendoza, Andy Star, Lucio Saints, Delan Benobe, Juancho Severano, Kyle Fox, Oskar Ivan
Director: Kristen Bjorn, Carlos Caballero, Strongboli
Running Time: 02:42:41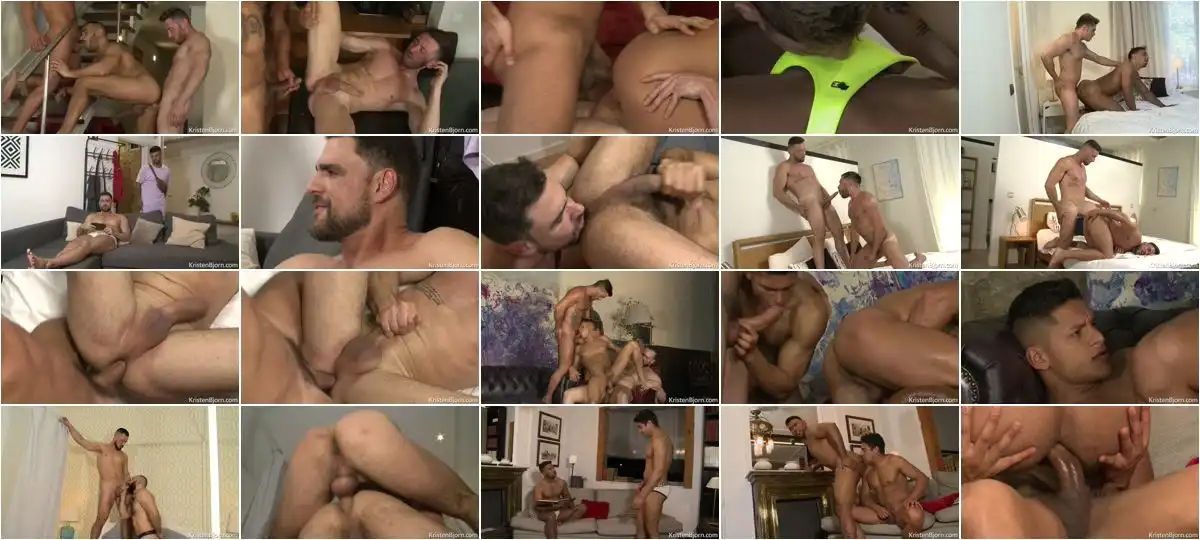 Description:
Big Dicks 2 features fifteen hot Latino men in two-hours and forty-minutes of raw, juicy man-sex. Dann Grey squats down onto Marcos Oliveira's magnificent cock as Lucio Saints comes in from behind and slides his masterful cock right alongside Marcos. As Lucio and Marcos double fuck Dann's beautiful ass the Latino passion continues to grow and reach the boiling point. Delan Benobe fucks Jay Ander's throat his sweat glazed balls come to rest on Jay's nostrils, filling him with hot man musk and driving him wild with desire. Jay is hungry and demands that Delan fuck his sweat drenched ass. Kyle Fox works himself up to a full-on ass fucking that leads him directly to the edge of explosive pleasure. One last thrust and Kyle is exploding huge globes of creamy cum that dribble all over Oskar Ivan's sweet ass. It's not long before Marcos Oliveira is slamming his cock balls deep into Juancho Severano's ass, giving him everything he has been desiring. Another swap and this time Marcos is lowering his muscular ass down onto Juancho's throbbing cock. Andy Onassis and Santiago Rodriguez push Andy Star's talented ass to the limits as he lowers his ass onto both Santiago's and Andy's rock-hard cocks for an intense double penetration. Andy grinds his ass down hard, both men's cocks deeper into his ass with each thrust. Leonardo Lucatto lowers his ass down onto Cristian Sam's pulsating cock. Leonardo takes a smooth, penetrating ride up and down Cristian's cock shaft making sure he feels and enjoys every centimeter of that cock filling his ass. Salvador Mendoza slips his raw cock deep into Max Saga's ass. As Salvador grinds deeper into Max's ass he picks up the intensity and begins slamming his cock harder and harder while Max surrenders to the passion and power of fucking.