Studio: Bareback Network
Actors: Pierce Paris, Kirk Cummings, Jack Hunter, Ace Quinn, Drew Dixon, Charlie Pattinson, Benjamin Blue
Running Time: 01:26:32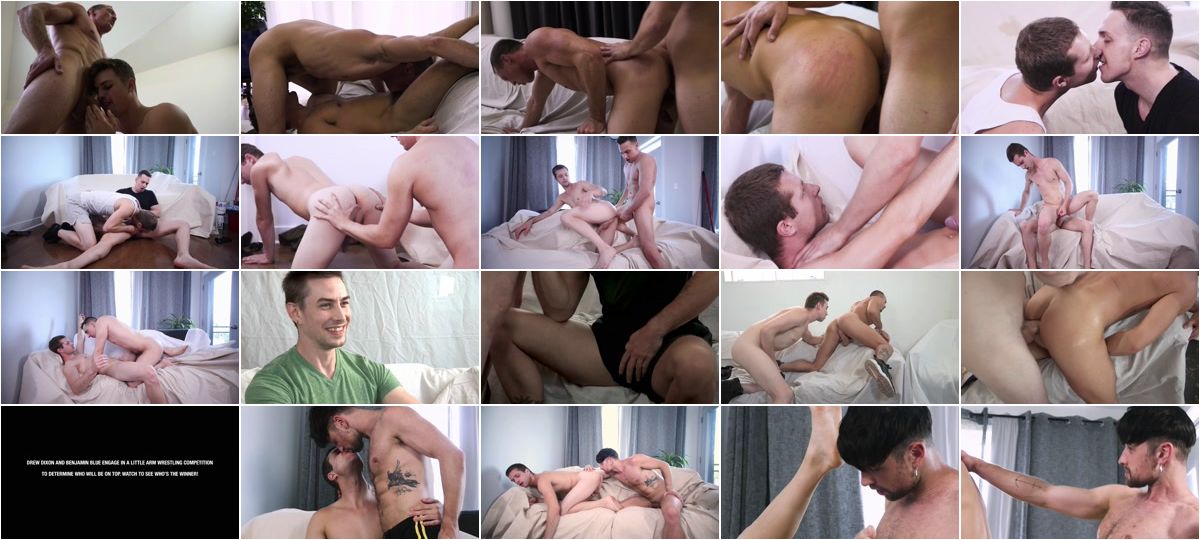 Description:
Even though Pierce loses the match, he wins. His buddy is so enamored with Pierce's pumped-up biceps that after the match he puts the competition aside and sticks his cock in the lucky guy's asshole for some serious pleasure. A sit-up contest is simple enough, but these two cuties add a dirty twist. Whoever does most sit-ups gets to fuck the other, and the winner takes full advantage. A little game of hot hands heats up when the boys raise the stakes by adding a sexual reward. The winner plunges his rigid dick deep inside his buddy's pulsating butthole from behind, enjoying the delicious fruits of his hard-won victory. Drew Dixon and Benjamin Blue engage in a little arm wrestling competition to determine who will be on top. Watch to see who's the winner!