Studio: Bareback Network
Actors: Asher Day, Grant Ducati, Ethan Chase, Nate Grimes, Benjamin Blue, Finn Daniels, Kirk Cummings, Jack Hunter
Running Time: 01:10:57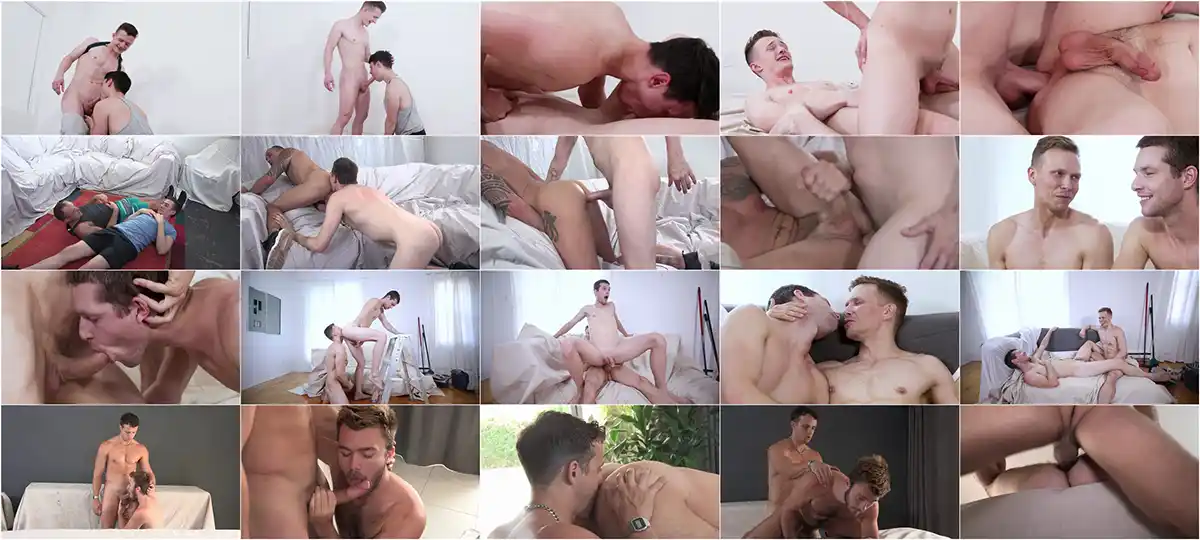 Description:
Asher and Grant get together for a best-of-two-out-of-three foot lock game, but when Asher loses the contest, his loss will become a win as Grant wants his dick in Asher's ass to celebrate the victory. Cute hunks Jack Hunter and Kirk Cummings face off in a series of mini-games to determine who gets to be on top and who shall be the bottom. Benjamin Blue and Ethan Chase get on a little balance competition to see who's gonna be bottom and who is gonna be top. Who will win? Muscle hunks Finn Daniels and Nate Grimes engage in an arm wrestling competition. After Nate wins, Finn must get on his knees and pay the price for losing.