Studio: Bareback Network
Actors: Drew Dixon, Felix Fox, Max Lorde, Ace Quinn, Jax Thirio, Nate Grimes, Finn Daniels, Michael Boston
Running Time: 01:32:54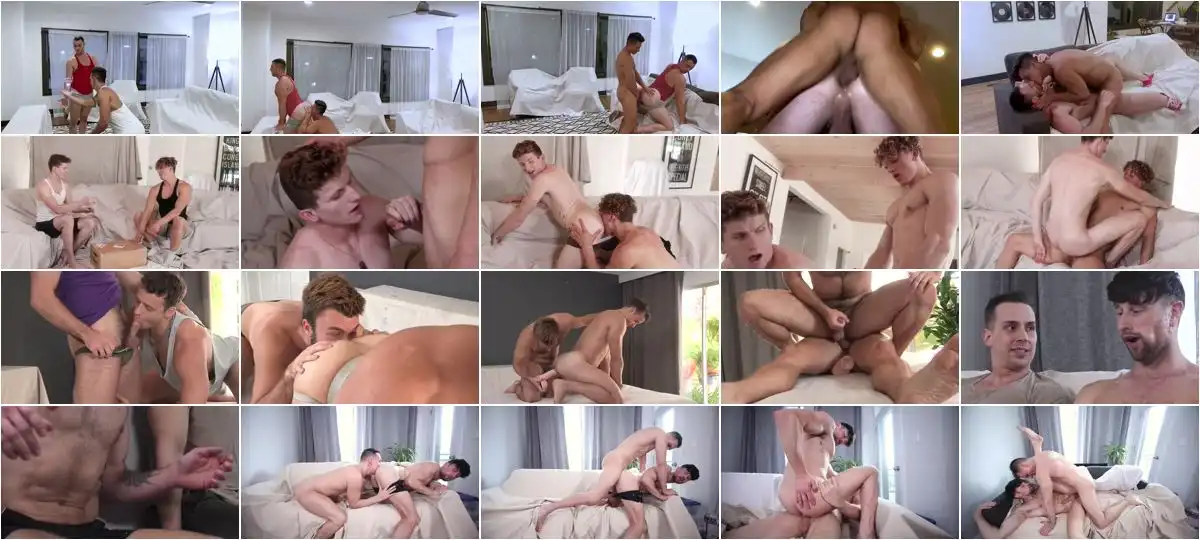 Description:
In this game, holding up the rear is part of the fun! Michael Boston and Jax Thirio engage in a little competition with a flying toy, the first one to let it drop to the floor must drop their pants too! Max Lorde and Felix Fox are playing a game of cards – but high stakes are at hand. When the player busts the dealer wins and this time he wins big. A classic match of rock, paper, and scissors determines who is going to be the bottom between muscle studs Finn Daniels and Nate Grimes. After the looser is revealed he immediately submits and opens wide. Hot guys Drew Dixon and Ace Quinn engage in a "chair on the wall" competition, and the loser will have to be the bottom. It's a win-win situation.