Studio: Next Door Studios
Actors: Scott Finn, Elliot Finn, Bronson McQueen, Trevor Laster, Princeton Price, Spencer Laval, Dacotah Red, Lance Weber
Director: Rocco Fallon, Cameron Dalile
Running Time: 02:03:37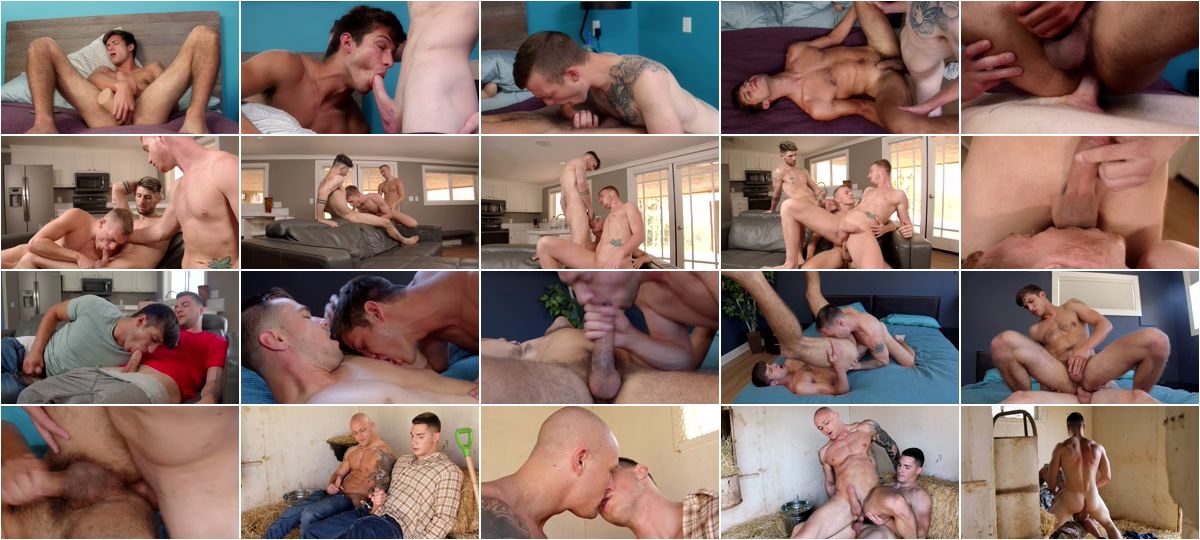 Description:
When Scott Finn finds his step-brother Elliot Finn laying legs wide open & ramming a giant dildo into his ass, he considers the possibility that maybe his stepbrother is gay. Barging into the room, he confirms his suspicions the only way he knows how, by shoving his cock into his step-brother's mouth. Bronson McQueen can't believe that Lance Weber and Dacotah Red would use a random get together at his place to cheat with one another, but when he gets back from the store, he finds them naked and blowing each other on his couch. Elliot Finn might have predicted he'd be the one who'd have to talk Princeton Price off his ledge if and when his girlfriend ever dumped him, but he never thought he'd be the one Princeton would turn to next to satisfy his sexual needs. Out in the country, sometimes you have to be creative to fill the time, but that doesn't mean that country boys don't know how to have their fun. Now Spencer Laval ain't gay, as such, but he does like the feeling of a mouth on his nuts, and right now, the only mouth available belongs to Trevor Laster.