Studio: Bareback Network
Actors: Shae Reynolds, Felix Fox, Isaac X, Jesse Zeppelin, Jay Tee, Logan Cross
Director:
Running Time: 01:10:29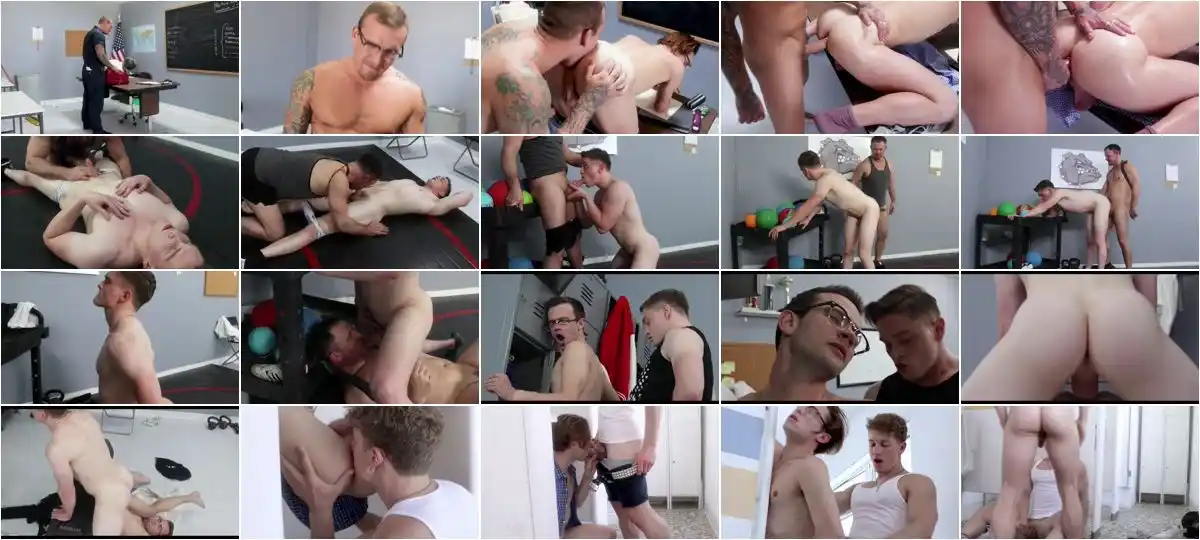 Description:
Dorks getting fucked by intimidating gay guys at school. Watch Bully Him as school bullies flex their muscles and "encourage" other boys into having hardcore sex. If your dick tingles at the thought of picking on a school boy, then this series is the one for you.Shae Reynolds finds IsaacX going through his stuff. When Shae asks if he can have his backpack back, Isaac tells him the only way he'll get it back is if he gets on his kness and sucks his dick.Coach Jesse Zeppelin asks tough guy Jay Tee to stay after PE is over. Coach Jesse decides to teach him a lesson and the two of them end up wrestling and soon, Jay ends up naked sucking dick.Jay makes fun of Logan Cross's outfit. He makes Logan strip down naked and decides to continue critiquing further. Jay quickly realizes that Logan has only one good thing about him… his ass.Shae Reynolds gets bullied in the restrooms by popular guy Felix Fox. After giving him a wedgie, Felix notices Shae's plump ass and orders him to drop his pants so he can pound the nerd's hole.