Studio: Club Inferno
Actors: Logan Bell, Nathan Daniels, Devin Franco, Brian Bonds
Director: Tom Moore
Running Time: 01:33:45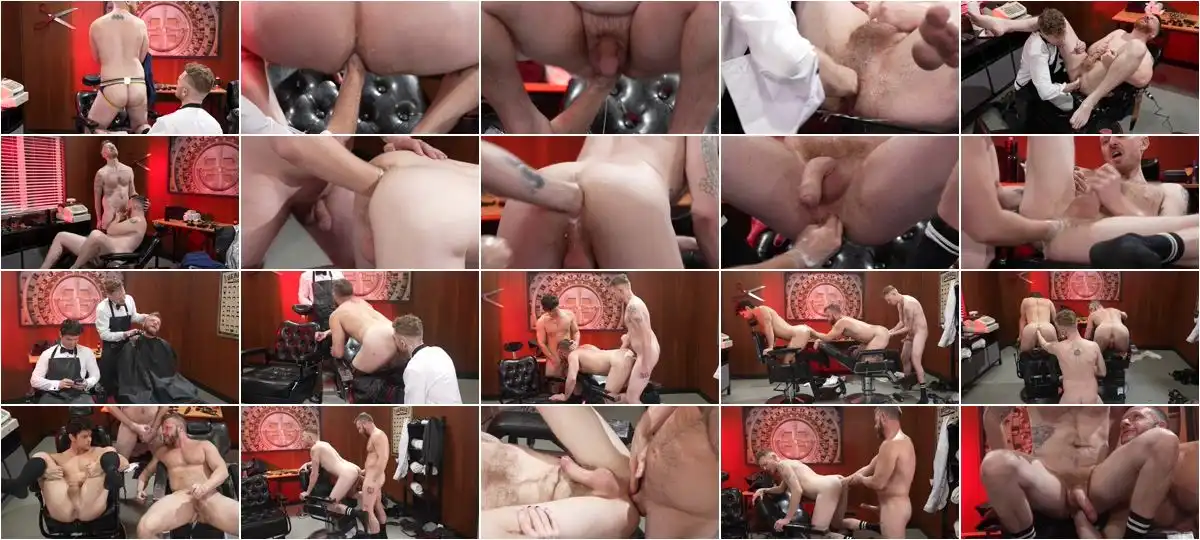 Description:
There are plenty of men out there who are good at giving themselves a clean shave, but there's only one Butthole Barber who's qualified to fully manscape and service wooly holes to complete satisfaction. Join award-winning fetish director Tom Moore as he uncovers the real reason why Logan Bell's fist-loving shop is the most popular business in town. Up first, Nathan Daniels is looking for a simple beard trim when he's presented with the barber's full-body special. Intrigued, he takes up Logan Bell's deal and is soon having his freshly trimmed hole pounded by Logan's sturdy fist. The drained customer returns the favor by having Logan Bell take a ride on his fist while sucking off the barber's delicious dick. Brian Bonds is the next client to take a seat in Logan's chair and is excited to finally have someone else attempt to tame his unruly body hair. Midway through the appointment, Brian Bonds gets distracted by his hot barbers and instead decides to form a fisting train, with Devin Franco and Logan Bell in the middle of the store. Brian Bonds then gives Logan Bell a chance to gape as he simultaneously stuffs and fucks Logan's wrecked slit with his fist and cock until he's unloading a mess of cum all over the barber shop.