Studio: MEN.com
Actors: Alpha Wolfe, Joey Mills, Damian Night, Drake Von, Daniel, Deacon
Director:
Running Time: 01:49:19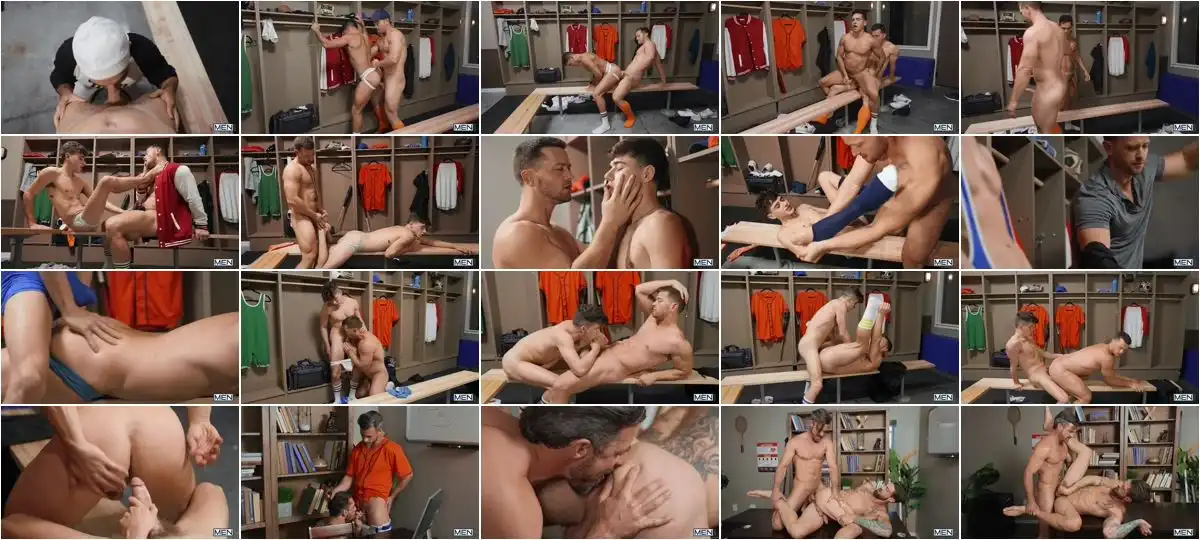 Description:
Men.com presents Cocky Coach starring Johnny Donovan (Deacon), Joey Mills, Drake Von, Damian Night, Alphia wolfe, Daniel Lebang. Coach Johnny Donovan gives hungry up-and-cummer Damian Night a little extra hands-on instruction in the locker room. Damian needs some pointers on his swing, and Johnny takes his shirt off so he can really show Damian how to get his core and hips working. Athlete Joey Mills had a rough practice, but as he angrily strips down and hits the showers, he has no idea Coach Johnny Donovan was watching him and plotting to sniff his socks. Triumphant after winning his match, wrestler Drake Von wants to celebrate with his hot coach. But Johnny Donovan is so preoccupied with his clipboard, he barely even looks as Drake puts his jock strap on his head and shakes his boner around in his singlet.