Studio: Chi Chi LaRAW
Actors: Marcel Eugene, Michael Howard, Andrew Connor, Rob Montana, Matt Heron, Archer Croft, Killian Knox, Silver Steele, Jackson Cooper, Rikk York, Seth Santoro
Director: Chi Chi LaRue
Running Time: 01:24:13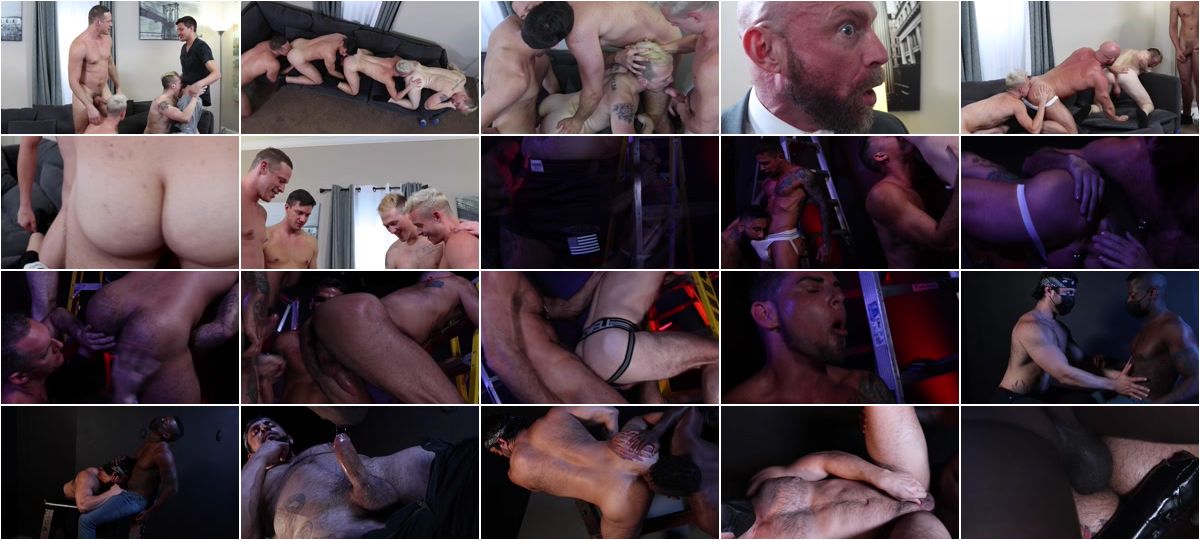 Description:
Are you ready to get Creamed and Demeaned? Hang on, because here we go. My Friends Watch Me Fuck My Stepdad: Dad catches his son and his friends fucking around. Instead of getting mad, dad joins in. Dad has a real hunger for young spunk, so watch him take every load he can find and gobble them up. Cream the Cookie: This rapid fourway features an all-star cast of cum-hungry freaks. Silver Steele not only has a sweet tooth, but a craving for some gooey cum. Check out his appetizing idea of combining a cookie with a hunk's semen. He'll eat up every last chocolate chip and every last drop of jizz. Dark and Loaded: Legendary fuck star Seth Santoro takes a psychological trip in search of big cocks and bigger loads. He encounters Marcel Eugene and takes every inch of his massive member.