Studio: Pride Studios
Actors: Musclebear Montreal, Jay Seabrook, Jacob Woods, Jax Hammer, Jack Winters, Chandler Scott, Cesar Rossi, Dimitri Kane, David Benjamin, Brian Bonds
Director: Gio Caruso
Running Time: 02:07:46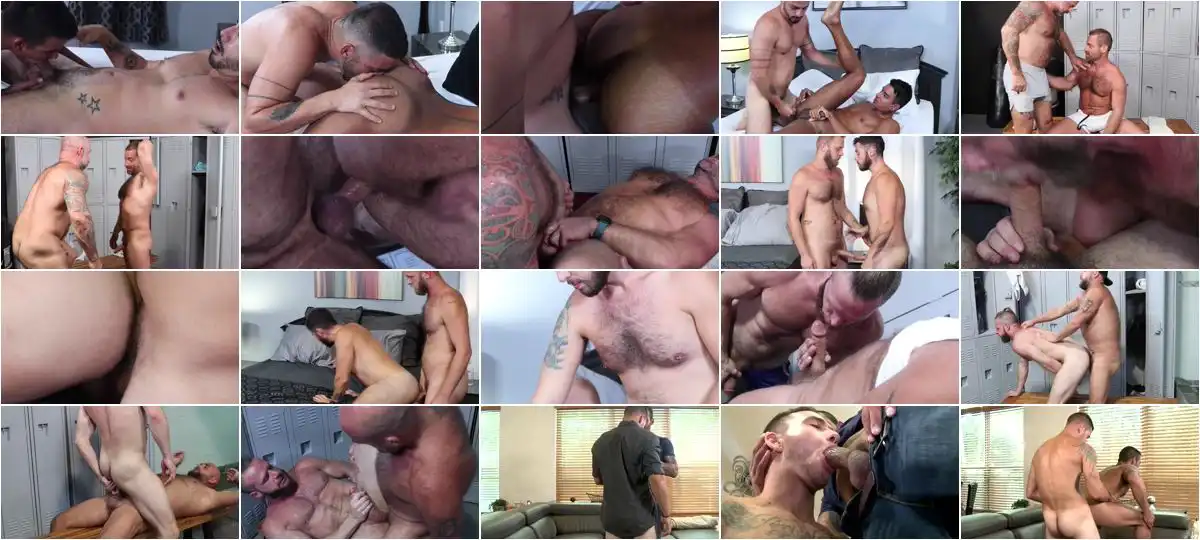 Description:
After working out, Musclebear Montreal offers to give Jacob Woods a massage to tend to his sore muscles. Musclebear makes his way past his shoulders and massages the rest of his body, slowly rubbing his chest and thighs. They decide to stay in the locker room and enjoy some time together.Chandler Scott and Jack Winters don't mess around and start their scene already aroused and kissing each other. They take things directly to bed sucking and fucking until they cum all over their furry bodies.Brian Bonds plays with himself and teases Jax Hammer in the locker room. They kiss as Brian plays with Jax's cock over his shorts before going on his knees to suck on it.Cesar Rossi and Jay Seabrook have been together for a couple of months and it's going pretty well. According to them, one of the big highlights of their relationship is the sex. They're here to demonstrate just how good their sex life is for your viewing pleasure.Dimitri Kane arrives at David Benjamin's house and has a bone to pick with him. Dimitri tells him that he thinks he's been fucking his wife behind his back. David tells him that he's gay and even says that he'll suck his dick to prove it. Dimitri agrees to it and David starts to deep throat him. Soon enough Dimitri is sticking his hard cock in David's ass.