Studio: Male Reality
Actors: Kami Andrews, Angelo Godshack, Mae Victoria, Oscar Hart, Tony Angelo, Greg, Tony Serrano, Armando
Director: K.K.
Running Time: 02:02:50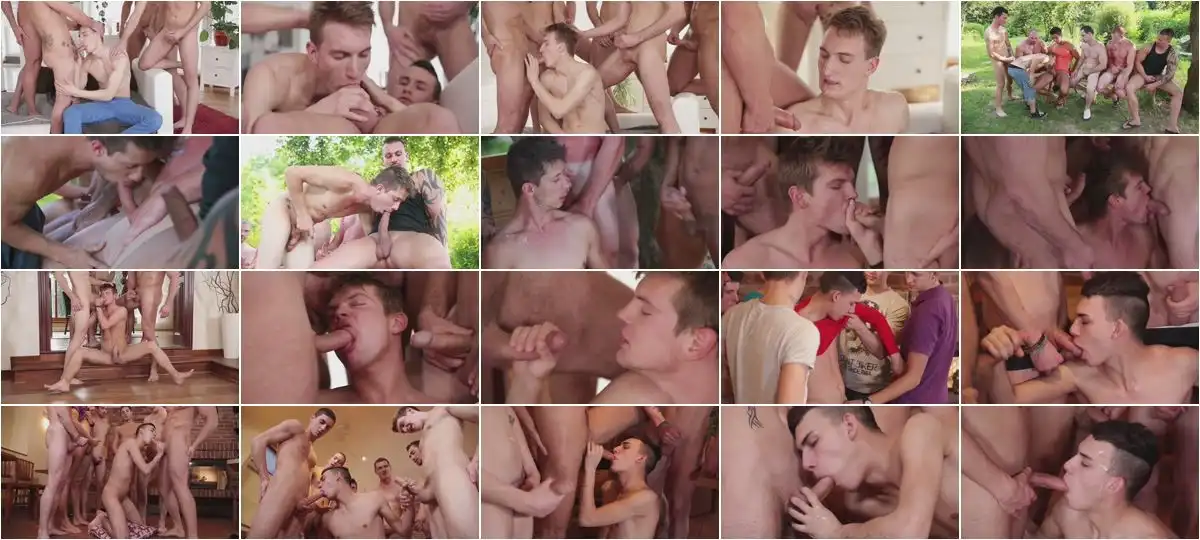 Description:
Andrew is feeling lonely so he goes out for a drink. Once he gets there he notices that all his friends are there, they make a toast for him and tell him that his glass will always be full. Denton is a young hot guy who likes to live dangerously and do everything to the extreme. His hobbies include climbing and sucking lots of dick. Sucking six big cocks is exactly the kind of challenge Denton lives for. A group of guys are trying to decide who is going to be The Bitch out of all of them. So they have a race. The loser has to take it like The bitch that he is. Ryan is a hot young athlete who loves to play football. He is no stranger to seeing naked men around the locker room, and he cant wait to suck a ton of cock.