Studio: Southern Strokes
Actors: Cole Raider, Aaron Vigo, Tae Xoxo, Gael Macias, Ollie Barn, Max Burda, Istvan Bernas, Antony Carter
Running Time: 01:15:36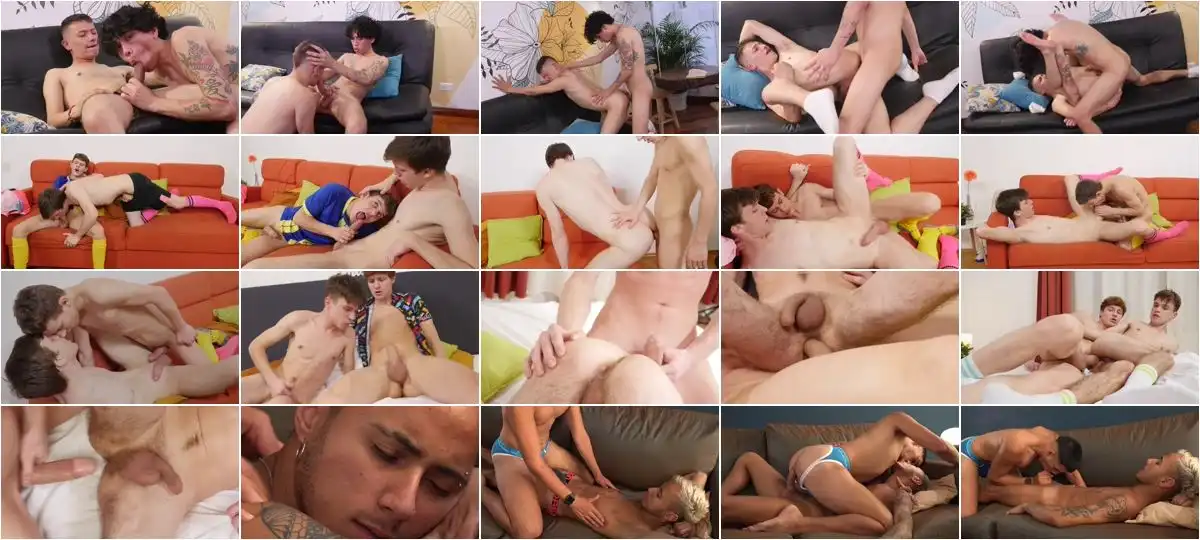 Description:
Tae loves a bottom boy who knows what he wants. He invited his teammate, Col, to hang out for the afternoon. Tae was reading at the table when suddenly Col started playing with himself. That was the sign Tae craved. The game was great, but now Josh was super horny and watching Ollie's cock flopping around in his shorts put his sex drive into a frenzy. Josh knew he had to get Ollie back to his place quickly. Jean and Antony took the day off and rode bikes, which got Antony super horny. He figured Jean felt the same, and he was right. It was time to fuck. Aaron and his stepbrother, Gael, are super close. Actually, their boyfriends, so asking for a massage was easy. After mounting his back, Gael moaned as Aaron's hands moved across his muscles. Aaron could feel his jock slowly filling up as he played with Gael's hole and butt with lotion. That was just the beginning.