Studio: 80 Gays
Actors: Patu, Lamont, Dubaku, Kink, Mark, John, Chris
Director:
Running Time: 02:05:30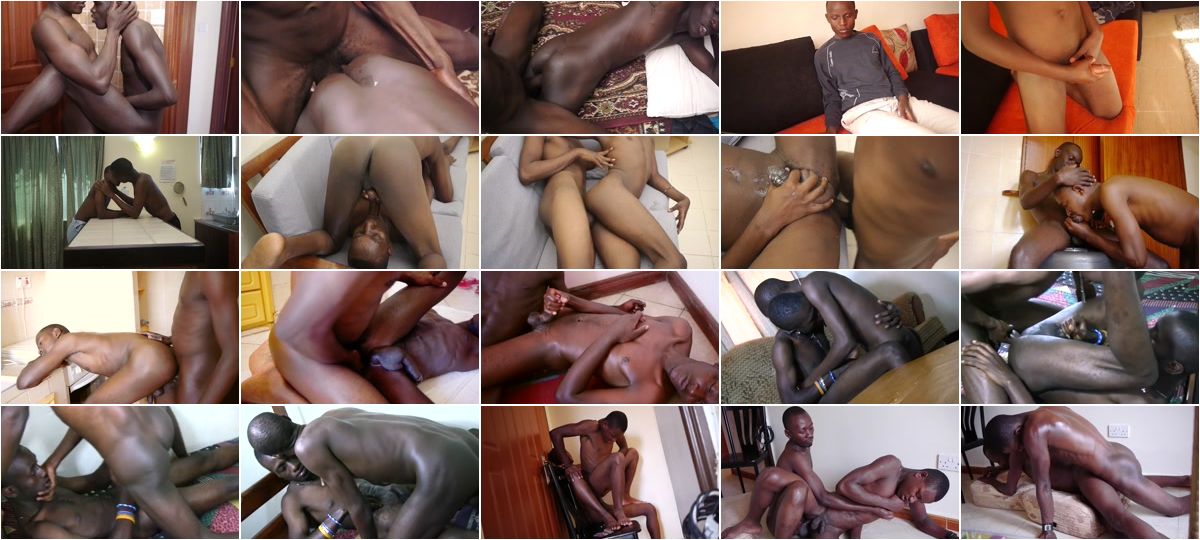 Description:
In Kenya, gay sex is a big taboo, but there's no shortage of sexy young African males lusting for each other. Partaking in this taboo makes each encounter that much more intriguing, and the intensity of their sex shows it. Unlike the typical black thugs fucking in an inner city ghetto, these encounters are filled with passion and curiosity, as African youth refuse to play by the rules of society and surrender to their pent up desires for the touch of another man. With their smooth ebony bodies sweating from marathon bareback fuck sessions, the guys unload their warm cum all over each other and collapse in the African heat from total exhaustion.