Studio: Bareback Network
Actors: Tanner Thiccke, Tan Blitz, Lev Ivankov, William Moore, Riley Mitchel, Manuel Skye, Teddy Torres
Running Time: 02:01:51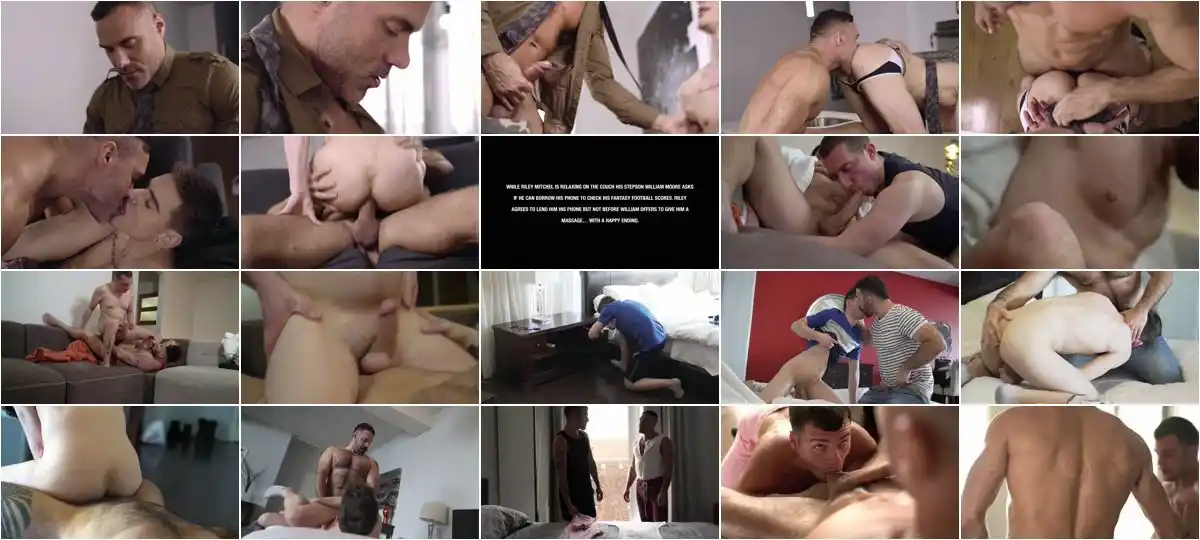 Description:
For anyone looking for gay family, porn, Dad Creep 7 what you're looking for. This gay stepfather and son porn series showcases all the homemade videotape footage of just how close these dads and sons get.Manuel Skye and Lev Ivankov: Levi is a lazy, messy stepson and Manuel has finally had enough. It's time to teach this boy some respect.Riley Mitchel and William Moore: William asks to borrow his stepdad's phone. "You can have the phone but I want a massage… with a happy ending."Tanner Thiccke and Teddy Torres: Teddy loves the smell of his stepson's underwear and his flattered stepson rewards his stepdad with his ass.Manuel Skye and Tan Blitz: After a hard workout that shows off their best attributes, Tan and Manuel enjoy the muscular results.