Studio: Pride Studios
Actors: Mason Lear, Jacob Stax, Michael Stax, Jack Andy, Cesar Rossi, Scott DeMarco, Sean Duran, John Magnum, Dustin Steele, John Galt
Director: Gio Caruso
Running Time: 01:53:27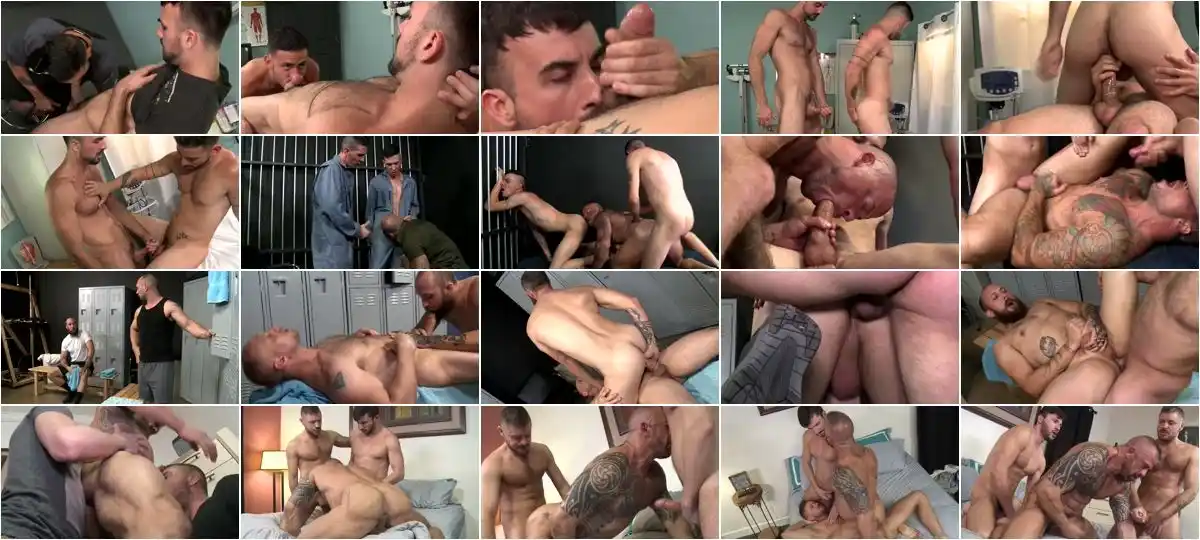 Description:
Mason Lear has come to the Doctor because he is having pain in his groin. When Dr. Cesar Rossi comes in to examine him, he starts feeling around his groin. In an effort to help Mason release some pressure, Cesar starts sucking his cock. Michael Stax & Jacob Stax are sitting in their jail cell with their probation officer Sean Duran having a discussion on what will happen upon their release. One item is that they both owe the court money, but neither has a job and they don't know how they will pay their fines when they get out. They offer Sean their bodies and Sean obliges by having them pull out their cocks. These twins are both hung and Sean wastes no time in getting between them and sucking their cocks. Dustin Steele is in the Locker room when John Magnum walks in. They strike up a conversation and John starts flirting with Dustin. Dustin picks up on the flirt and returns the game. Once they both know that each other is interested, they start kissing and John drops to his knees and starts sucking Dustin's big hard cock!. Jack Andy and Scott DeMarco are in their bedroom looking at a photo of Jon Galt. Scott has had the hots for this Daddy for a long time and Jack is surprising him by having Jon come over for some play in Daddy Fuck.