Studio: Nasty Daddy
Actors: Jack Dyer, Jasper Jones, Angel Cruz, Peter Rough, Jack Dixon, Jacob Peterson, Max Sargent, Trenton Ducati
Director: Anthony Duran, Trenton Ducati
Running Time: 01:05:22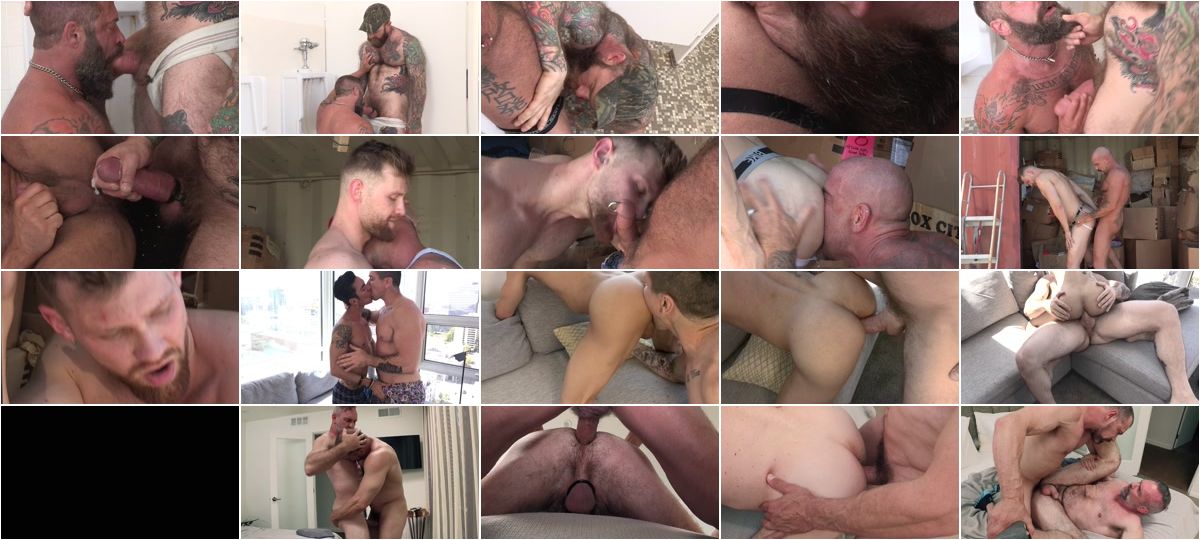 Description:
Daddy Fuck from Nasty Daddy is packed full of hot breeding and seeding. Watch industry superstars both old and new show you what they are made of. We welcome Daddy King Jack Dixon into our stable of men and we love his breakout scene with gorgeous Jasper Jones. Watch Dixon nail Jasper's ass on the bathroom floor. Then take a ride on Daddy Trenton Ducati's curved cock as the legend slam-fucks Spanish beauty Angel Cruz. We get to see Jack Dyer shove his raw pierced cock in Jacob Peterson; and then sit back and see how far Max Sargent can stretch Peter Rough's hairy hole. This video is loaded with Daddy cock and boy hole. We film men fucking men, so kick back and enjoy the ride.