Studio: Bareback Assault
Actors: Tomas Salek, Alex Kage, Boda Gold, Marcos Mateo, Ray Dalton, Chris Tee, Fabio Stallone, Antonio Biaggi, Nick Moretti, Matt Sizemore
Running Time: 01:44:56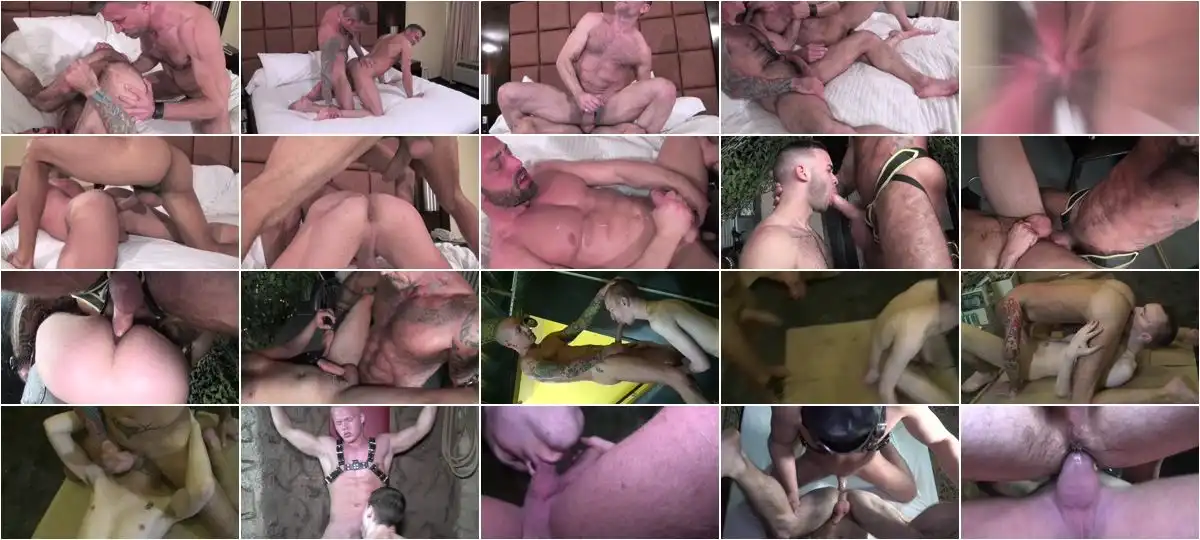 Description:
They might not be quite as young as they used to be, but that doesn't mean that guys like Nick Moretti, Matt Sizemore and Luca Bondi are in any way less sexy. In fact in many senses their primitive manliness seems all the more acute now that they've got a few years on the clock. Seriously, these are men in every sense of the word; and right from the beginning they're got a craving and taste for dick that needs serious attention. Suffice it to say they don't hold back for a single second; tasting hot cock with the kind of gusto that only a man of this calibre possesses, before fucking each other senseless without so much as a condom in sight. All in all, a fabulous demonstration of man-on-man action that'll blow your balls!