Studio: Bring Me a Boy
Actors: Taylor Mason, Fran Roux, Corel, Andreas Griffin, Jan Blatnik, Conor, Marco Napoli, Dave London
Running Time: 01:16:21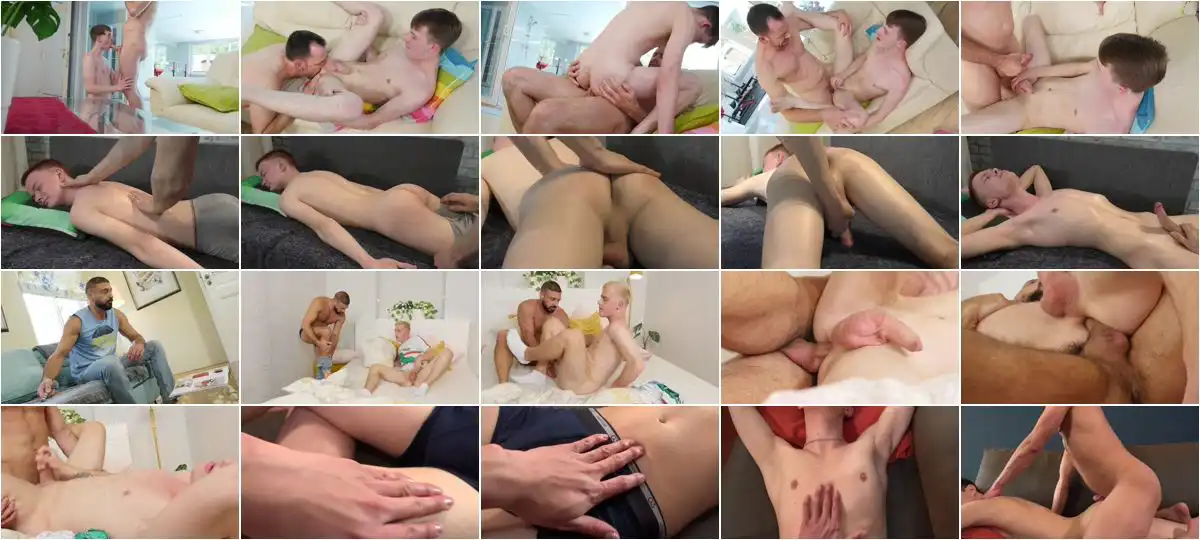 Description:
It was time for the annual boys weekend with Dave and his stepson, Taylor. They recently moved into a house with a pool, and it was time to use it. But after a few strokes, Dave couldnt resist rubbing Taylor's package as he floated in his hands. Conor gets complete satisfaction knowing hes helping out a young man. Seeing the look on their faces as the stress releases from deep down inside their bodies makes it all worth it. That was especially true for Corel, the cutest red-haired boy Conor probably ever had the pleasure of servicing. Marcos stepson, Jamie, is such a little horny fuck, but that doesnt mean he can be late for school. So when Marco pulls back the sheets and sees an erection, he knows he has to do something to get Jamie off to school. Andreas loves teasing and touching his stepson, Frans, young, beautiful body. It excites him so much to see Fran relaxing and enjoying his hands as they flow all over Frans dick.