Studio: Bring Me a Boy
Actors: Timmy Cole, Gabriel Chiappe, Eric Spector, Derek Nagy, Gregor Gilead, Alec Axel, Kody, Conor
Running Time: 01:19:55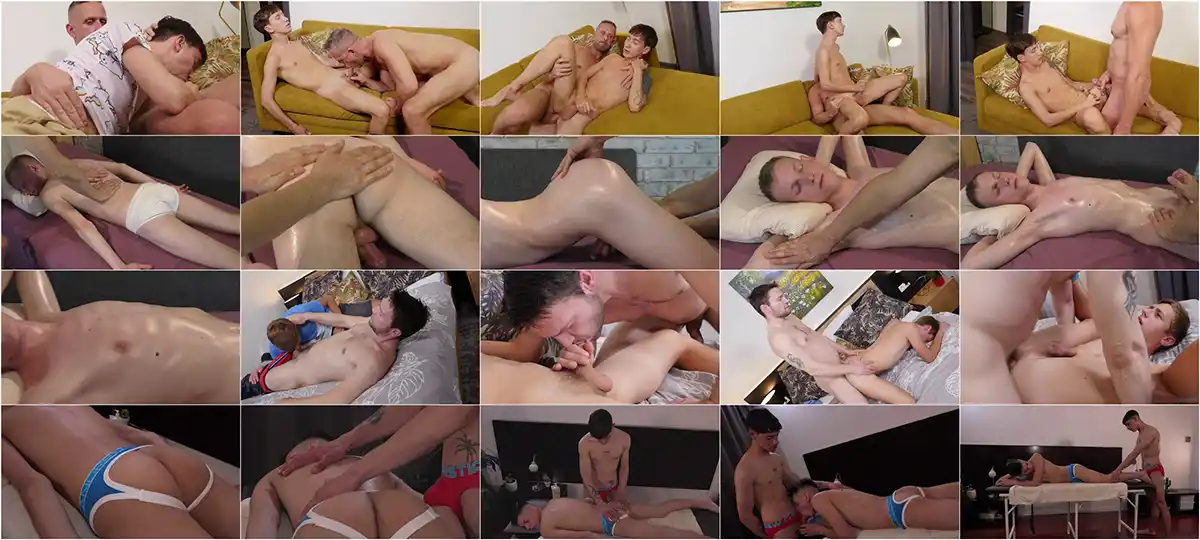 Description:
Sometimes you have to pay attention to what your boy needs. After work, Alex came home and went straight into the shower. He noticed his boy watching. Alex stepped out, dried off, walked over to him, and put Gregors hand on his big cock. It's been a little time since Conor had the pleasure of working on Kody. He was a little older but still had that schoolboy charm about him. Conor couldnt help but be happy to see him again. Especially with his smooth body. Eric works hard and sometimes goes past his limits, but hes trained his boy, Timmy, to take care of daddy. Timmy offered a massage, knowing what daddy really needed from his boy. Today, Gabriels stepbrother, Derek, needed a massage to prepare for the championships. Gabriel grabbed the lotion as Derek relaxed on the massage table and began to work on his bro, from head to cock. Youre next.