Studio: Bring Me a Boy
Actors: Milo Dusek, Den Fitness, Andreas Griffin, Adam Keller, Conor, Dave London, Jacob, John Crawford
Running Time: 01:28:16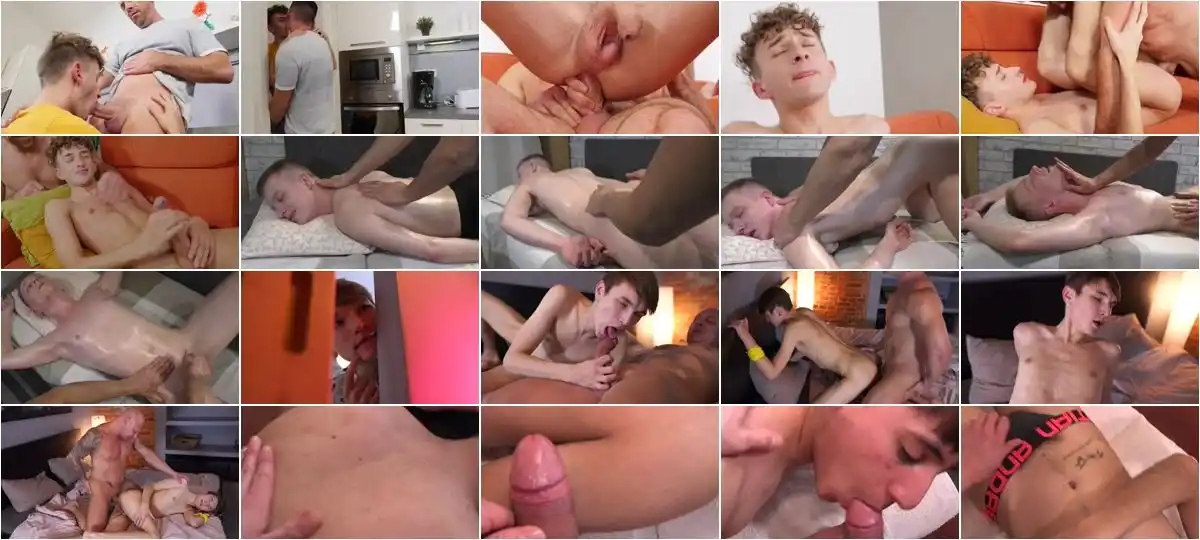 Description:
Daddys Boy Whore 60 is hotter than ever. After watching his stepson John, using a wrong, Dave moved behind to teach him, but the contact made things shift around in Dave's pants. Luckily for them both, John doesn't need a to handle daddy's dick. It was Jacob's first time, and he was nervous. The Coach told him about Conor's services and how he gets the best out of his players, especially the virgins. For years, Dan had to keep his stepson, Adam, at bay, but when he caught Adam looking at me, him showering, he knew Adam was ready for daddy's love. Milo, is a handful. He got suspended from school and had to stay home. He wasn't going to sit around and play games all day. His stepdad, Andreas, made him work his ass off, but Andreas also knows that his boy's young body sometimes needs daddy's touch.