Studio: Bring Me a Boy
Actors: Paul Rudd, Milo Dusek, Luzio Montego, Eugene Colt, Den Fitness, Andreas Griffin, Bruno Pattel, Istvan Bernas
Running Time: 01:18:55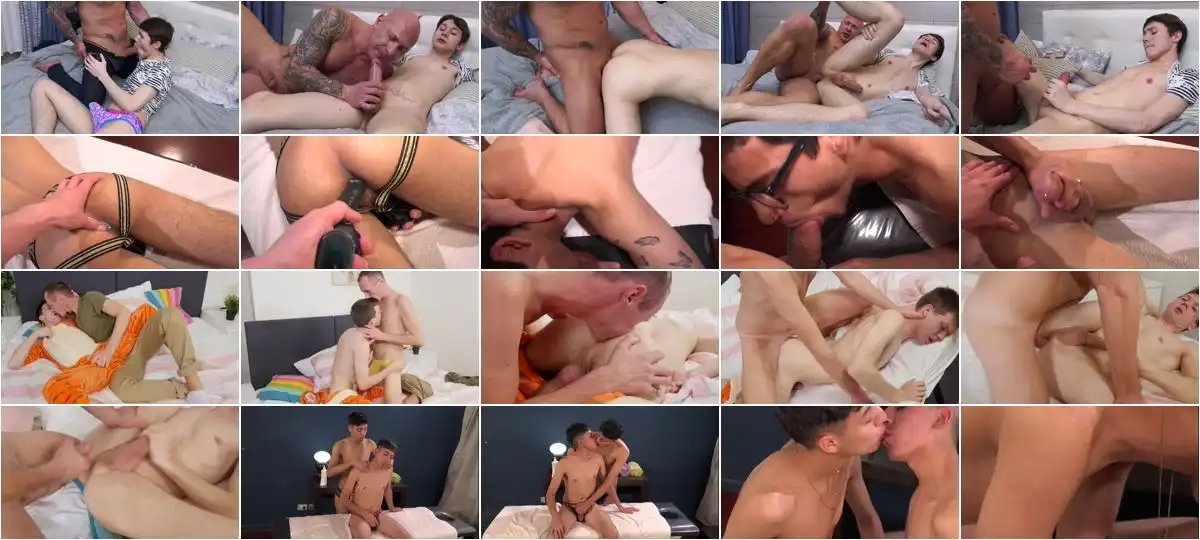 Description:
More boys for your pleasure. Den enjoys his quiet time, but that ended when his stepson, Eugene, came home with a tattoo. Den told his boy to get on the bed. Eugene knew that meant a spanking. Sometimes Den thinks Eugene does anything he can to make daddy spank him. It was Luzios birthday, and he wanted a massage from daddy. Andreas loves spending time with Luzio, so without question, he said yes, but Andreas wanted this year to be extra special and grabbed the black dildo. Paul was on his bed, reading a book, when his stepson, Josh, came in dressed in his tiger onesie, saying he didnt want to go to school because he was sick. Paul knew Josh was playing and wanted to be in bed with daddy. He gave him what he wanted. It was Brunos first time giving a massage. Friends told him how much fun they had, but Bruno thought he wasnt like them. That was until his hands touched Milo, his stepbrothers ass.