Studio: Bring Me a Boy
Actors: Denny Cock, Eric Lenn, Nico Vegas, Ollie Barn, Claude Laurent, Vincent Stone, Sly Conan, Antony Carter
Running Time: 01:18:33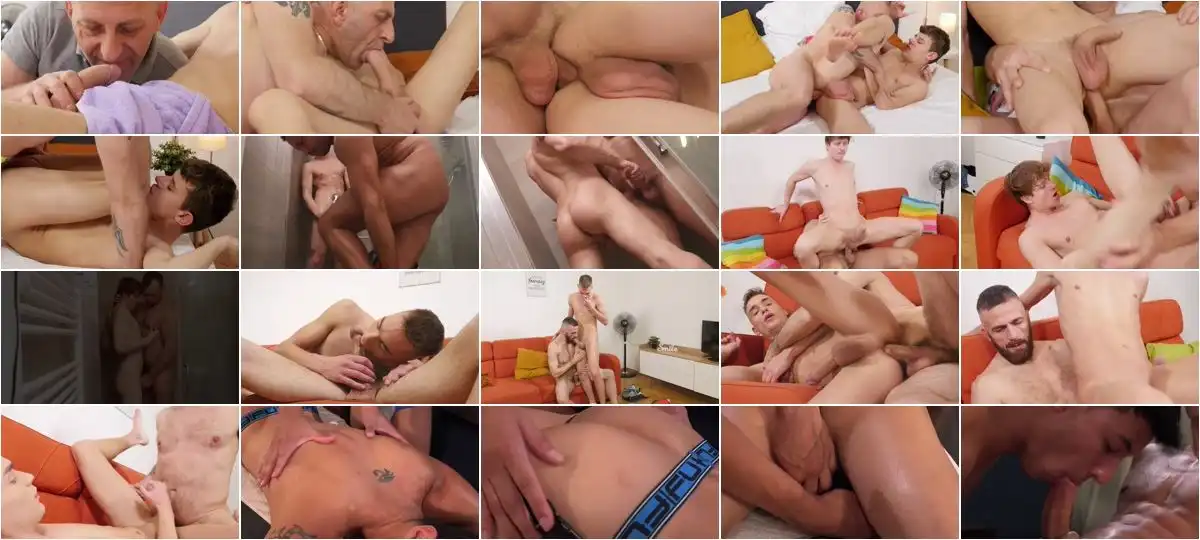 Description:
Are you ready for more sexy boys? Look no further than Daddy's Boy Whore 63. Ollie had long day at school. He got home, went right into the shower, and started stroking himself. Ollie noticed his stepdad, Vincent, standing at the door, groping his hard cock. Boy knew what daddy wanted, and Ollie wanted it too. Cris stepson, Antony, came in from practice and flopped his dirty self on the couch. Cris told him to shower immediately, but you can't tell that boy to do something. You have to take a hands-on approach. When Nico came to his stepdad with a condom and wanted help learning how to put it on, Eric was right there. But putting a condom on Nicos hard dick made Eric hard as well, and he knew where to put it. When Slys stepbrother, Claude, offered a massage, he said yes with no question. It didn't take long for him to find his way down towards Sly lower back, where his bare ass was waiting for him.