Studio: Bring Me a Boy
Actors: Milo Dusek, Glenn Hut, Bruno Pattel, Luce Fair, Alec Axel, Tristan, Eric Lenn, Felix
Director:
Running Time: 01:07:41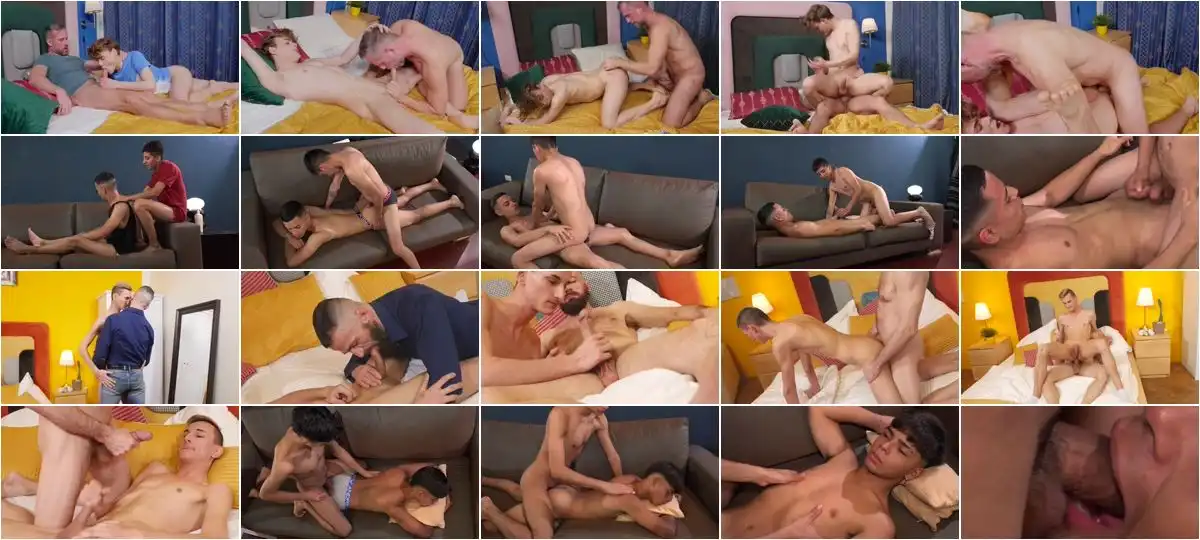 Description:
Need a boy to warm you up tonight? In Daddy's boy whore 64 We have a few. Alex felt his stepson, Lucian, was hiding something and found cans in his dresser. Alex put him across his knee and spanked his ass, but Lucians ass started looking really tasty. Felix and his stepbrother, Milo, were hanging out on the couch. It didn't take much convincing from anyone for Milo to give Felix a massage, but that wasnt the only thing needing a rub. Eric walked in on his stepson, Tristan, stuffing his undies with socks. He was shocked when Eric told him to take them out. Eric reached down and groped his crotch. His package was great the way it was, and daddy could prove it. Giving massages is something Bruno started doing last summer to earn some money, but he never thought it would give me so much joy until he gave his stepbrother, Glenn, a nude massage with his magical techniques.