Studio: Bring Me a Boy
Actors: Archi Gold, Nico Vegas, Glenn Hut, Vincent Stone, Bautista Nores, John Barber, Ivan Gula, Alec Axel
Running Time: 01:18:39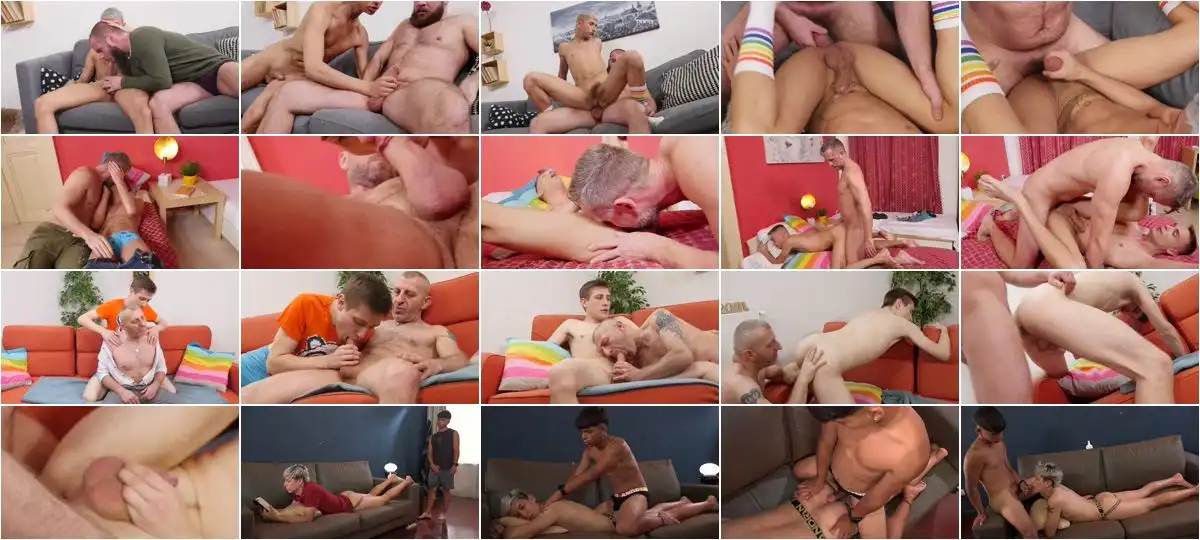 Description:
The cold is gone, but the heat is just starting to turn up, and we have the boys in Daddys Boy Whore 65 to help you along the way. John likes spending his quiet time reading a good book, but when his stepson, Archi, asked John to take nude photos of him with his new phone, he couldn't say no. Spending the night at a shitty hotel is one thing, but when Alex saw his stepson Nico shivering, he invited him into my bed. Alex knew his boy required plenty of body heat and was happy to provide it. When Vincent came home from a bad day at work, his stepson Evan offered to massage him down, which made Vincent happy. But it made him hard when Evan rubbed his fingers across Vincent's nipples. Bautista is Glenns stepbrother, but he's been his major crush for many years. Glenn watched Bautista reading a book on the couch, and all he could think about were his hands all over his body, so much it made his dick dance in his undies. What would a back rub do?