Studio: Bring Me a Boy
Actors: Julian Mendes, Paul Rudd, Den Fitness, Alex Blade, Jan Blatnik, Istvan Bernas, Will Nouvak, Eric Lenn
Running Time: 01:14:14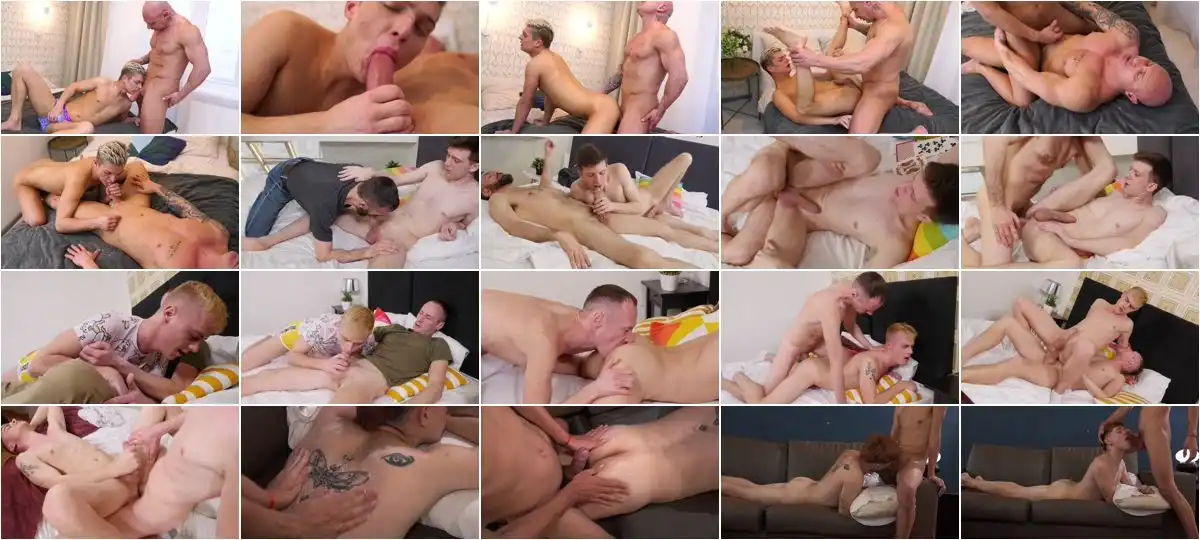 Description:
After a long week of work, Daddy needs a boy toy to play with. We've got a few in our toy box for you to enjoy in Daddys Boy Whore 66.. But no need to be gentle with these boy whores. They are field tested. Watching Alex focusing on his fitness and strength had Den harder than a 500lb bench press, and Alex knew it. Josh invited his stepdad, Eric, to his room to play cards. He loves a game with risk, so strip slap it was. That's when things got fun. If Paul had a nickel for every time his stepson, Jamie, came to him with his crazy ideas, Paul would be rich. What's worst is that Jamie thinks he can do it without consequences. But now, Paul thinks Jamie likes them more than he thought. Wills best friend, Julian, is also his stepbrother, and he would do anything for him. For their type of relationship a simple massage would not be nearly enough.