Studio: Kinky Hardcore Twinks
Actors: Cody Jay, Minty, Claude Nikotine, Sam Syron, Mickey Taylor
Director:
Running Time: 01:29:41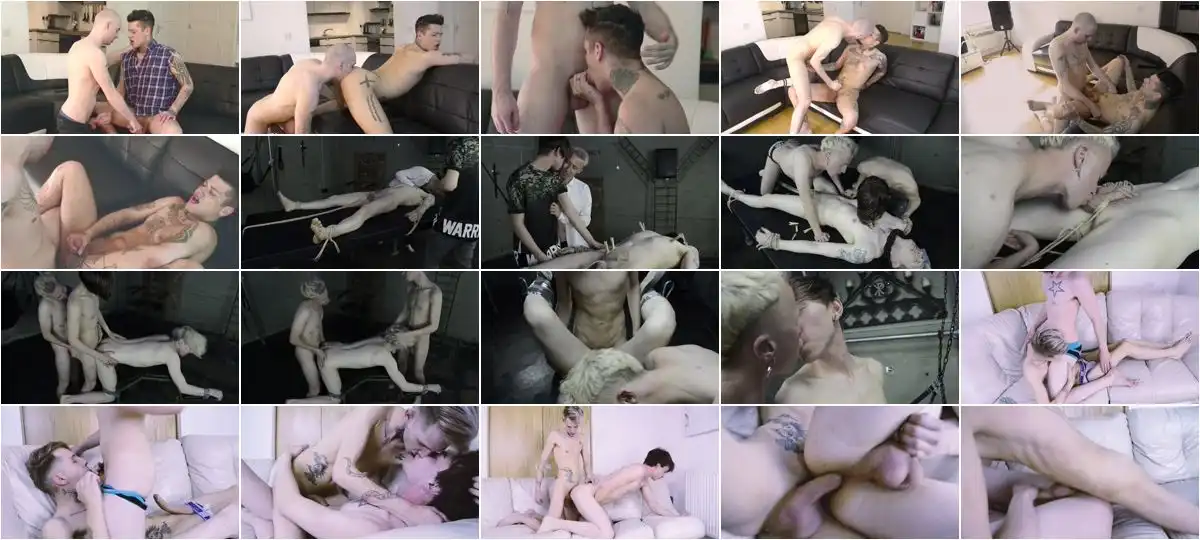 Description:
There are those who like their sex to be tender and sensuous, but you only have to glance at the cover of this offering from Kinky Hardcore Twinks to realize that the likes of Sam Syron, Mickey Taylor and Cody Jay are most definitely not in that particular bracket. Far from it, in fact. These horny buggers like their action to be rough and tough, and they think nothing of adding a bit of spice to their encounters in the form of cock and nipple play. They know Deep & Hard Feels Good. The result is exactly the kind of hardcore bonanza that will appeal to anyone who likes their entertainment to have a bit of bite, as asses get stretched to the max and spunk gets spewed in all directions like never before. All in all, a wondrously ruthless escapade that will have you jerking for hours.