Studio: Kinky Hardcore Twinks
Actors: Ollie Blue, Leo Rex, Felipe Capuco, Claude Nikotine, Ethan White, Casper Ellis, Alex Roman, Mickey Taylor, Master Aaron
Running Time: 01:57:53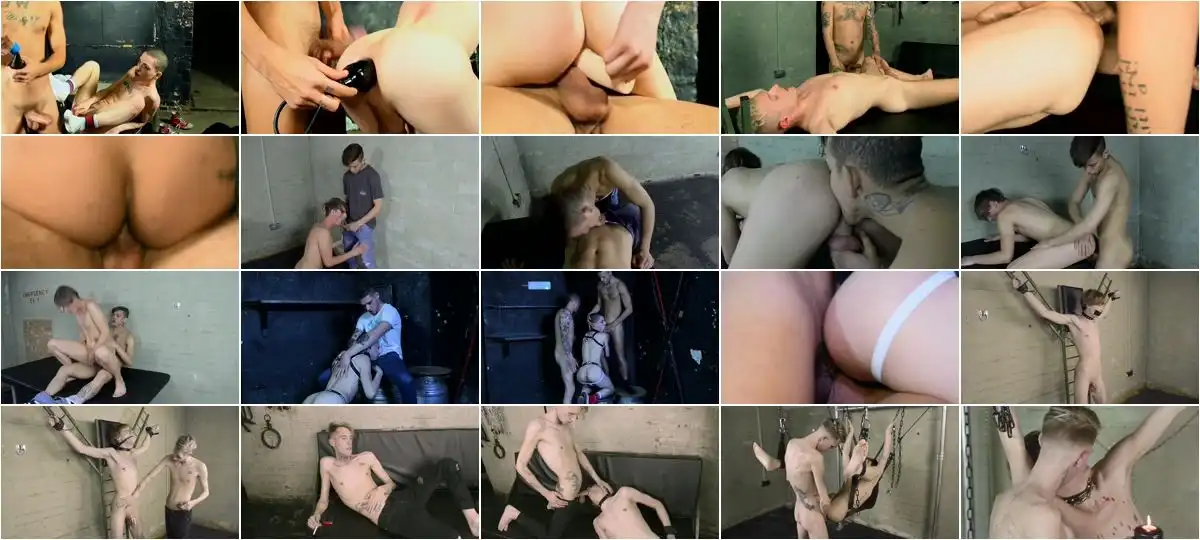 Description:
Everyone loves a bit of soft, romantic mush, but for some horny lads that just isnt enough. Either that want to be treated like the subs they are, or they want to take full advantage of such lads. The result is the kind of action thats featured in this kinky little offering; as a full cast of doms and subs get together for the kind of hardcore antics that theyd never even in a million years admit to their nearest and dearest. Boys like Leo Bunny and Alex Roman, plus the rather intimidating presence of Master Aaron, who understand their roles perfectly, and who are more than happy to either beat or get beaten. If that sounds like your kind of brutal entertainment then get ready to rumble to this ruthless suck-and-fuck-fest of your dreams.