Studio: 80 Gays
Actors: Alex, Jack, Chui, James, Rony, Pala, Kam, Martin, Eric, Paul, Andrew, Toni
Director:
Running Time: 02:58:57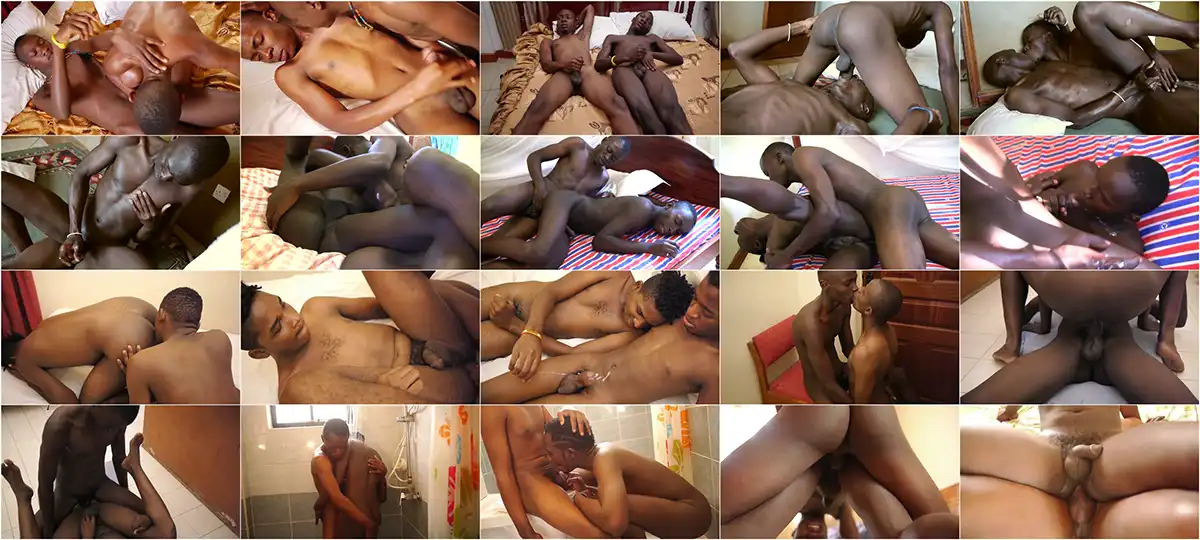 Description:
This collection features the secret sex encounters of black African gay males, who's hardcore rebellious adventures are made more exciting by the risk of getting caught. Hung ebony boys, in their sexual prime, yearn for the opportunity to suck dick and fuck bareback. In the blistering African heat, smooth dark skin glistens with sweat, as naked bodies entangle and raw jungle passion ignites. Experience up-close the innocent defiance of black gay youth, who are driven by the lust for another man's touch.