Studio: Bareback Network
Actors: Kristofer Weston, Lukas Stone, Dakota Lovell, Trent Summers, Logan Slash
Director:
Running Time: 01:26:09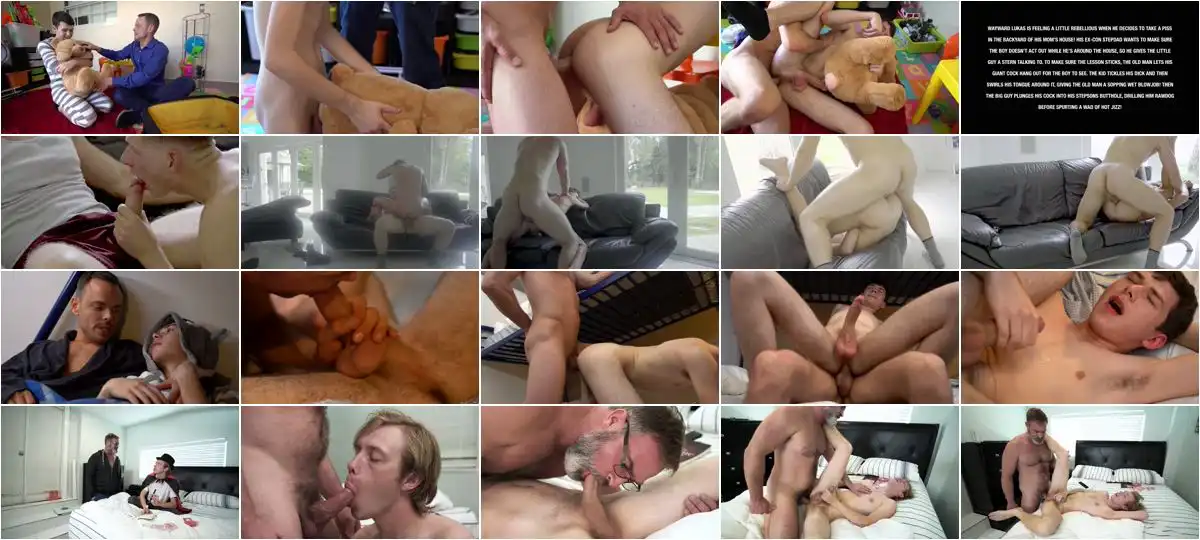 Description:
If you're like me you love jerking off to videos of dads having sex with their stepsons. In high school, I fantasized about getting fucked by my stepdad or sucking off my stepbrother. Now I get older men to send me videos with their stepsons and I figured I'd share them with you. So grab your dick and enjoy. Dakota's dad gives him a teddy bear with a pocket pussy built in; the old man teaches him how to use it and they both get so turned on that stepdad pounds that young ass. Lukas is getting a stern talking to from his stepdad, but when his stepdad's dick pops out of his shorts, Lukas quickly changes the subject. Dakota is too old for a book before bed, but the naughty tale his stepdad reads him gets him throbbing hard and ready for an ass fucking. Skylar was trying to make his stepdad disappear but his clothes vanish instead. Forget magic, it's time to fuck.