Studio: Bareback Network
Actors: Josh Cannon, Dakota Lovell, Trent Summers, Donnie Argento, Dylan Hayes, Jack Dixon, Taylor Reign, Myles Landon
Running Time: 01:18:44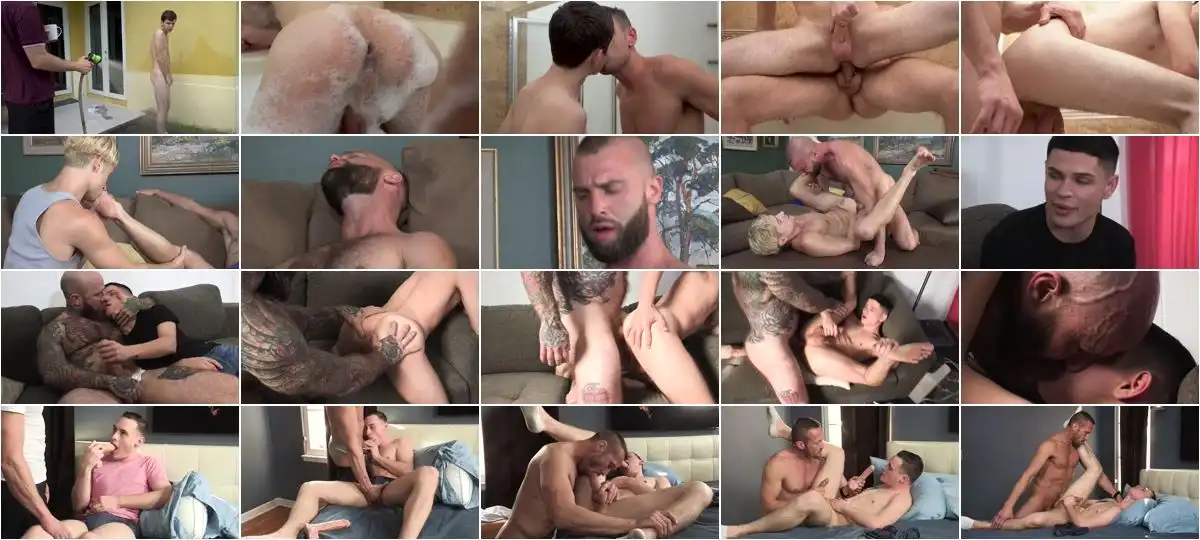 Description:
If you're like me, you love jerking off to stories or videos of dads having sex with their stepsons. In high school, I fantasized about getting fucked by my stepdad or sucking off my stepbrother. Now I get older men to send me videos with their stepsons and I figured I'd share them with you. So grab your dick and enjoy! Dakota gets all dirty so his stepdad strips him down and hoses him off, before taking him into the house and giving him a soapy, sudsy bubble bath. Blonde twinks Taylor is determined to get his stepdad's attention so he starts by massaging stepdad's feet and then works his way up! Dylan doesn't like living in a trailer with his muscular stepdad except for one thing; his stepdad gives Dylan all the affection the boy can handle! Embarrassed Josh gets caught playing with his mother's dildo but stepdad shows him that there's nothing wrong with a little curiosity.