Studio: Next Door Studios
Actors: Michael DelRay, Jim Fit, David Skylar, Levy Foxx, Shane Cook, Solomon Aspen, Roman Todd
Director: Big Mike, Conrad Parker, Walden Woods
Running Time: 01:52:37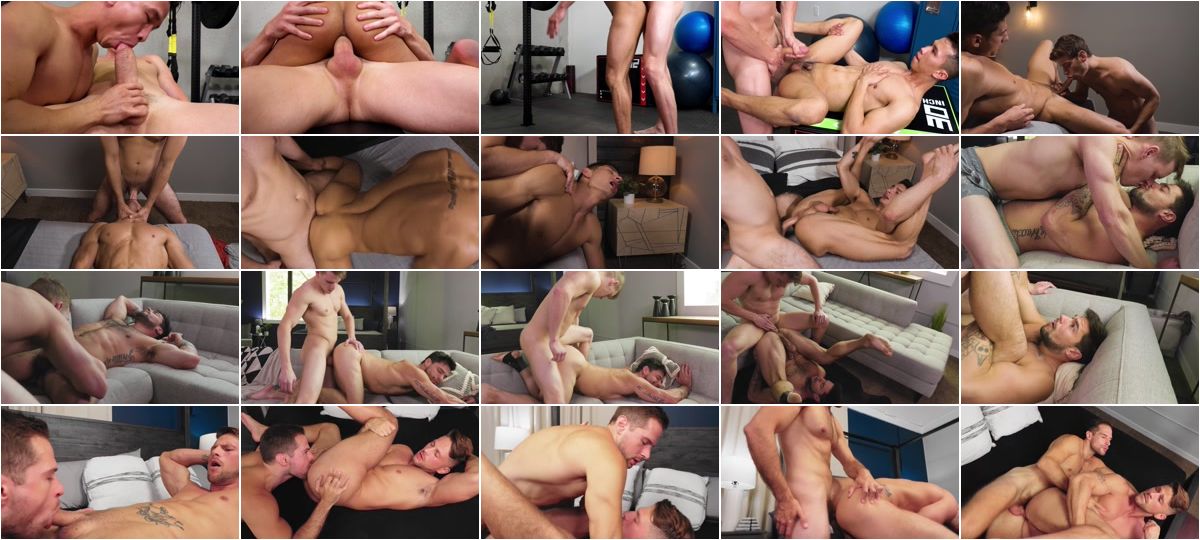 Description:
Levy Foxx needs a buddy to spot while he lifts. Good thing Shane Cook is around to lend a hand… and a cock. The thick dicked dude needs somewhere to bury his piece, and Levy's ass is the perfect place. They get their cardio in and fuck at the gym. Jim Fit and Michael Del Ray were just having fun rollerblading, flexing their muscular bodies, and doing push-ups. Michael stops for a moment and stares at Jim.Looking at his attractive body and slowly touching his arm several times. They looked at each other longingly and they knew exactly what to do next. Men lifting weights? Super hot. We all know this. So watch as studs Aspen and Shane Cook flex and then fuck. You know you want to. Baseball doesn't get enough credit. All of their guys are literally just as hot, if not hotter, than people who play other sports. Not convinced? Let Roman Todd and David Skylar's scene in Flex It and Fuck It change your mind.