Studio: Edward James Productions
Actors: Dani Fantom, Hakunabad, Sleepy Reed, Savage Moore, Phoenix, Romance, Keno
Director: Edward James
Running Time: 01:58:42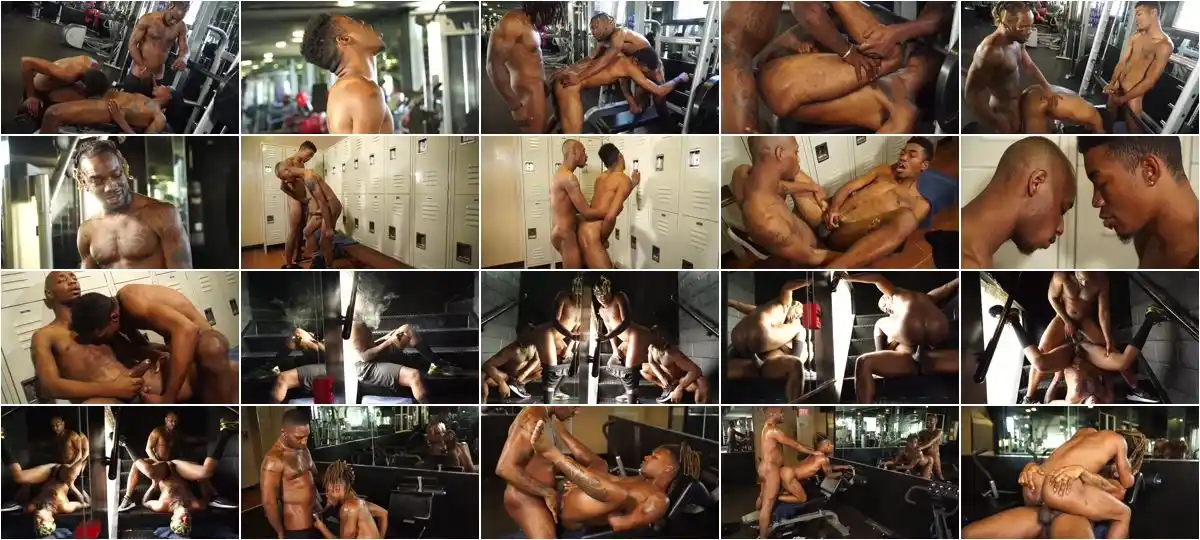 Description:
Phoenix and Keno have a good thing going at the gym. Phoenix spots Keno when they use the weight machine, and Keno returns the favor. Both hot studs are ripped, so the workouts are really paying off.When Sleepy Reed saw Dani Fantom sitting in the empty locker room post-workout, he knew he had to jump at the chance to get with this hot guy. Dani was just killing time on his phone so Reed asked if he wanted to fuck around… and the answer was "yes."The tattooed stud, Romance, wraps up his workout. He's covered in a thin film of glistening sweat. Pumped full of post-cardio adrenaline, all he wants to do is decompress-but how can anyone keep calm with a gorgeous black bottom like Hakunabad lounging around?Romance catches the ultra sexy Savage Moore stroking his cock in the gym showers. He admonishes Savage and proceeds to drag him out onto the gym floor naked to make him workout. Savage can't help but stare at the perfect bulge in Romance's shorts, barely listening to the lecture. Enjoy Fucking Fitness.