Studio: Active Duty
Actors: Ryder Owens, Adrian Duval, Jonathan Tylor, Kyler Drayke, Trevor Brooks, Brock Kniles, Derek Kage, Blain O'Connor
Director: Big Mike, Private Parker, Major Woods
Running Time: 02:13:46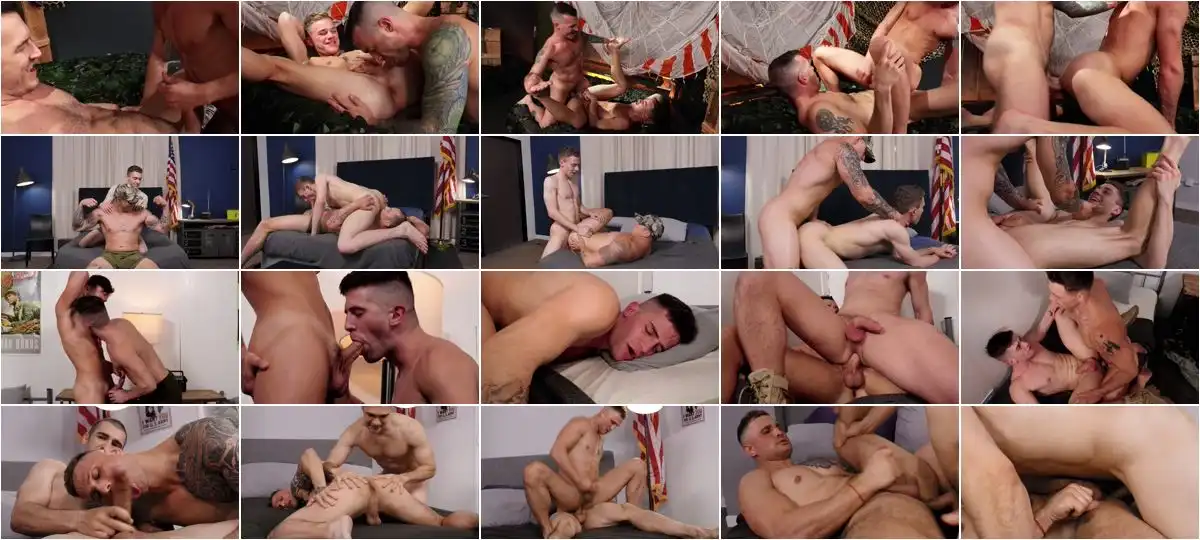 Description:
When Derek Kage meets Jonathan Tylor, he can't keep his eyes off of him; he especially loves Jonathan's ass. But that's not the only thing these two will be enjoying in Guerilla Troops 14. Brock Kniles and Adrian Duval flip fucking? What more can you ask for, really? The chemistry between Ryder Owens and Trevor Brooks is undeniable. I mean, could you keep your hands off of them if you were in the same room as them? So of course when they finally fuck, it's some of the best sex you'll ever see. Blain O'Connor and Kyler Drayke can't keep their hands off each other. So what are you waiting for? Watch them have a super sexy time.