Studio: Male Reality
Actors: Angelo Godshack, Bryan Cage, Aslan Brutti, Chris Reed
Director: K.K.
Running Time: 01:45:26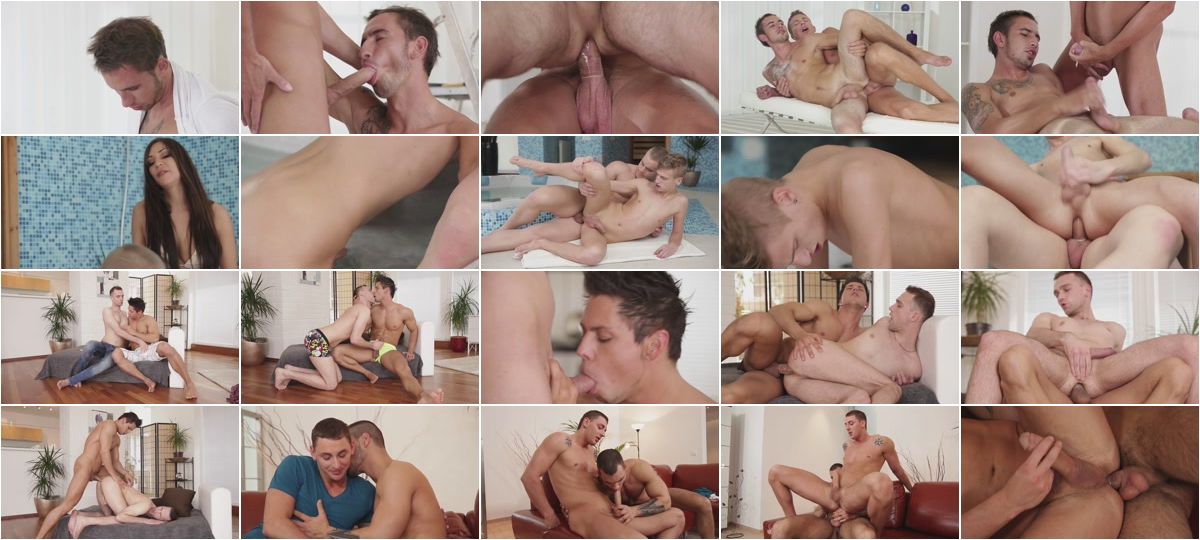 Description:
Marcus desperately wants Bryan to leave his girlfriend for him, but Bryan is too scared. It turns out he has no reason to be, his girlfriend suspected his secret this whole time! Chris offered to spend the morning at his friend Aslans place to fix his blinds. When Aslans girlfriend leaves for the day, Chris ends up helping Aslan in more ways than one. Ennio lies to his girlfriend and says Travis is over just to watch the football game. As soon as she leaves, they do some intense physical activity with their bodies. Jenna leaves to go shopping for the day. Mean while Enzo gets his friend James to come over and relax with him. When Jenna gets home she finds them more than just relaxing.