Studio: Male Reality
Actors: Paul Fresh, Andrew Kitt, Fernando Torreta, Patric Wild, Aslan Brutti, Dee, Johan Volny
Director: K.K.
Running Time: 01:41:31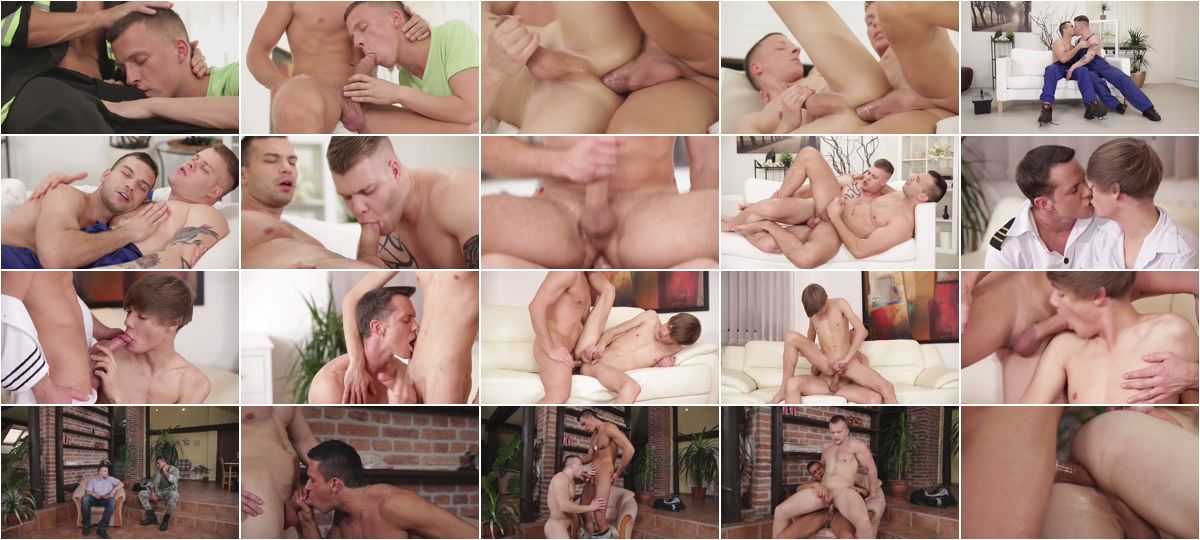 Description:
Paul comes home from work and sees Dee relaxing. He is so turned on by Dee's uniform that he gets him going in the sexiest way possible. Fernando returns home after a grueling trip from army boot camp. Patric feels bad for him because he injured his back so he gives him a rub down to ease his aching back and body. Andrew is a cute twink who likes to call 911 and get hot guys in uniform over to his place. This time hung fireman Asian arrives and Andrew really wants to see his hose. Johan comes home to Justin sulking on the couch. Justin is sad that Johan will be off flying planes so they decide to make the best of the time they have left together.