Studio: Pride Studios
Actors: John Magnum, Ceasar Ventura, Sean Harding, Pheonix Fellington, Alexander Garrett, Rego Bello, Jack Andy, Cesar Rossi, Scott DeMarco, Jace Chambers
Director: Gio Caruso
Running Time: 01:37:43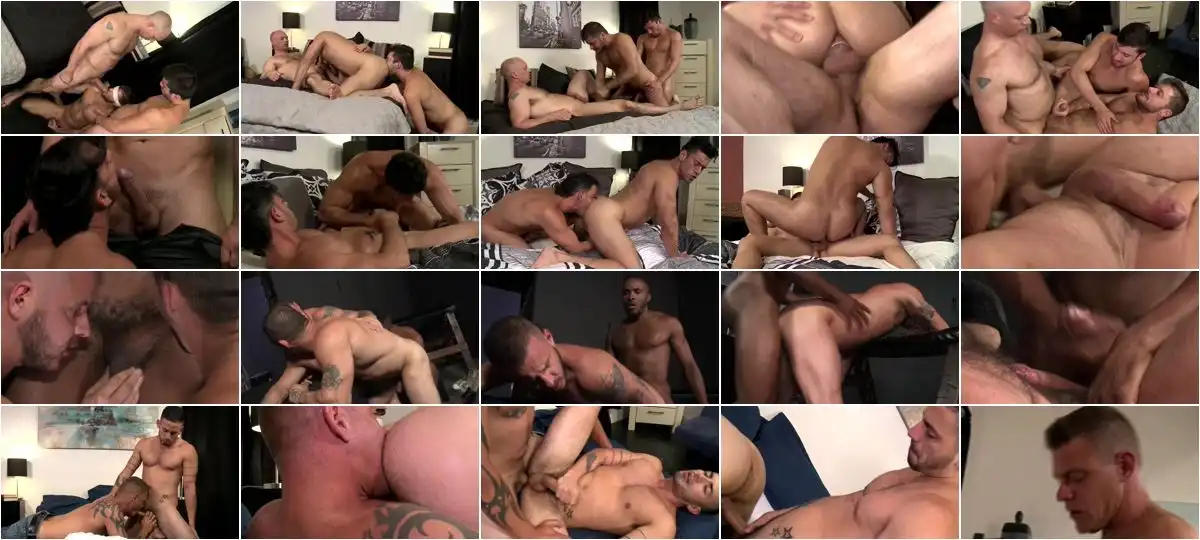 Description:
Pride Studios present More Cock for Me. John Magnum is alone in the bedroom stroking his big cock when Scott DeMarco brings Jack Magnum, who is blindfolded, into the bedroom for his surprise. Scott fucks Jack from behind to warm up his hole for John. John then flips Jack on his back and fucks him until Jack cant hold back and he shoots his load. Alexander Garrett and Rego Bello have just returned from getting their STD Test Results and are both super excited because after many years together, they are going to make love bareback. Soon they are naked and Rego is sucking on Alexander's big cock. He then flips him over and continues to fuck him until neither can hold back their excitement and both shoot big loads of cum. Pheonix Fellington is alone playing with his huge cock through his pants as he awaits Cesar Ventura and Sean Harding. When they arrive, they waste no time and drop to their knees and start sharing Pheonix's big cock as they eagerly fuck him. Jace Chambers and Cesar Rossi are in the bedroom discussing sex. Cesar tells Jace that he loves getting fucked by his big dick, but sometimes he wants to also top. With that Jace says he will let Cesar fuck him if he can fuck Cesar first.