Studio: Pride Studios
Actors: Musclebear Montreal, Dexx, Rencher Spence, Blake Houston, Aaron Trainer, Marco Lorenzo, Jake Morgan
Director: Gio Caruso
Running Time: 01:35:29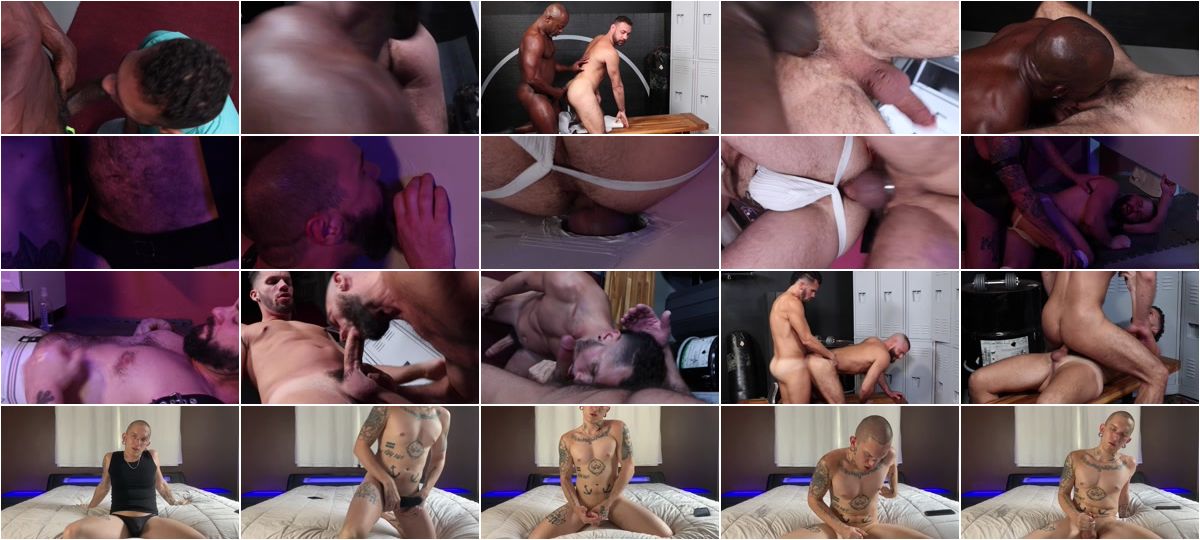 Description:
Coach Aaron Trainer gets a sudden boner in the locker room and Blake Houston can't help but slip it into his mouth and ass. Musclebear Montreal loves a good fuck in the bathroom, especially if it involves a gloryhole. Luckily for Musclebear, Rencher Spence is ready for a good hard fucking. Watch Rencher take Musclebear's hard cock in his tight ass. Jake Morgan & Marco Lorenzo passionately kiss each other while they are alone in the locker room. Marco gets his pants lowered by Jake who then sucks his big dick. Pent up Dexx did not think he'd get this bored being cooped up in the house for so long. Poor Dexx hasn't blown his load in days and his extra big dick is just dripping with pre-cum as he strokes himself.